Shocking amendment to Green Light Law slipped into budget bill during virus crisis
By Dan Lyman Wednesday, May 27, 2020
New York State

officials who provide information about

illegal alien drivers

to federal immigration enforcement agencies can now face felony charges.
An amendment to the highly controversial 'Green Light Law,' which went into effect in December and cleared illegal aliens to apply for New York State driver's licenses, was slipped into the state's 2020 budget bill and signed by Gov. Andrew Cuomo in April, in the midst of the coronavirus crisis.
It is now a Class E felony for state officials, such as law enforcement officers, to disclose DMV records with agencies such as Immigration and Customs Enforcement (ICE) or Customs and Border Protection (CBP).
"Border Patrol for example, working the highway in the middle of the night and pulls over a vehicle, they can't run the plates to determine who owns that vehicle," U.S. Attorney for the Western District of New York J.P. Kennedy told WKBW. "I think it's legislating obstruction and it's very concerning to me."
"We've seen how important communication and coordination in coming up with a response to the pandemic and sort of causing people to work in isolation it's a recipe for disaster," Kennedy continued. "I'm very concerned about this and I think it's very unfortunate and makes me really question the motives of the individuals that enacted this law, if their professed interest in public safety and public health is really as important as they say they are."
Erie County Clerk Mickey Kearns says the new budget bill "basically criminalize[s]" police work.
"This is shocking. This is unheard of — and especially during a pandemic — that someone, the governor, who is under so much pressure, thought about that to put that in there."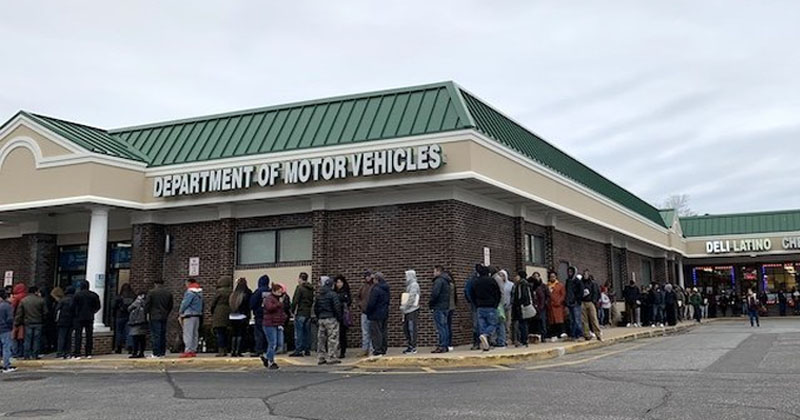 By Jim Hoft – May 26, 2020
Four people were killed and 19 were shot in St. Louis City over the

Memorial Day Weekend

including a 16-year-old boy who was killed and a 14-year-old girl who was shot.

Via
KMOV.com
But rather than focusing on the violent weekend back home in St. Louis Mayor Lyda Krewson went on MSNBC to gripe about some kids at a pool party in Lake of the Ozarks.
Krewson was upset that the kids were not social distancing or wearing masks in a pool.
TRENDING: Video of Biden Looking Very Frail at Veterans Memorial Sparks Concerns Over His Health
You just can't make this stuff up.
OK Karen
By Steve Watson – May 19, 2020
A video of a British woman has gone viral after she took her entire family to the beach and then complained that there were too many other people at the beach who were not social distancing.
The video, shot by the BBC, shows the Karen talking about how nice it is to be at the beach with her loved ones, after she drove an hour and a half to get there. But then the complaining kicks in.
"It's lovely to get out but I'm quite shocked at how many people are here," she said, adding "They're not paying attention to social distancing. I find that quite annoying to be honest – it's like being in Tesco."
Karen's daughter, Karen, added that "It's nice to get out of quarantine but I think it's going to peak again because everyone's going to go mad and go anywhere they can."
Twitter users, holed up in their tiny one bedroom city flats without gardens or fresh air, immediately poured forth their disgust at anyone being outside:
Karens all over the world are milking the opportunity to inflict their petty enforcement of personal behavior on other people.
Karen is MAD. And she wants to speak to the manager of coronavirus.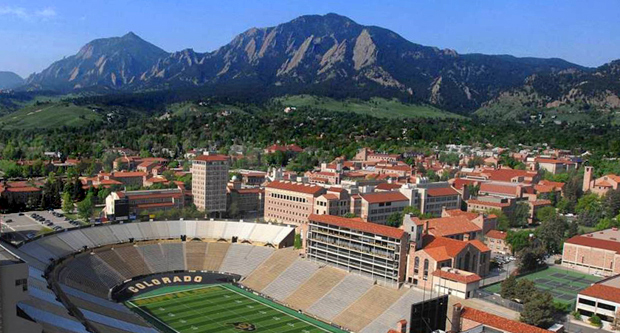 Higher education redistributing taxpayer dollars to illegal aliens
By Eduardo Neret – May 19, 2020
As millions of Americans struggle with the economic impact of the coronavirus pandemic, a number of

Colorado colleges

and

universities

are providing aid to

illegal immigrants

and

international students

.
The Trump administration previously issued guidance barring these students from receiving funding through the Coronavirus Aid, Relief, and Economic Security (CARES) Act.
According to a report in the Denver Post, the institutions are providing aid to illegal immigrants from other sources.
Colorado State University spent $600,000 to provide $1,500 grants to 400 students. Of these students, 218 were illegal immigrants. The remaining students were those who otherwise did not qualify for CARES Act aid, such as international students. In a statement to Newsweek, CSU spokesman Mike Hooker said that funding for the grants came from "accessing state, institutional, and private funding sources."
Metropolitan State University of Denver is raising $300,000 for students who are recipients of the Obama-era Deferred Action for Childhood Arrivals (DACA) program. The school claims the money will be disbursed in payments ranging from $250 to $650 based on need.
The University of Colorado has a relief fund specifically for students who do not qualify for federal or state aid as well. A website for the fund states DACA students "will receive preference" for the financial aid, which can reach up to $1,000.
David North, a fellow at the Center for Immigration Studies, told Campus Reform that while he has "no trouble" giving grant money to legal immigrants, he is "totally opposed" to grant money for illegal immigrant students.
"No one in illegal status should be PAID to stay in this country," North said. "Though many of these students are decent human beings, there should be no reward system for lawbreakers, with a single exception. An undocumented student in a U.S. college who wants to return to the nation of origin should be given a one-way plane ticket, and maybe $500 (in a check cashable only in the home country and only cashable after 60 days in that country)."
CSU received more than $17 million in federal funding from the CARES Act, more than $8 million of which is allocated for direct student assistance. Similarly, UC received more than $36 million across all of its campuses, with more than $18 million meant directly for students.
MSU received more than $14 million in federal funding, with more than $7 million meant to be allocated to students.
May 18, 2020
I just opened my dictionary to look up the word "pettiness". You'll never guess what I found! "CNN" and "MSNBC".
Technocrat preparing to pour $6 billion into next-gen 'pandemic prevention' program
May 18, 2020
The Bill & Melinda Gates Foundation

is eyeing a hefty $6 billion investment in

South Korean

telecommunications operator KT's research on infectious disease control and pandemic prevention over the next three years, Seoul-based Dong-a Ilbo reported, adding the tech mogul has recently applauded South Korea's headway in curbing the spread of the coronavirus.
As per the South Korean telecoms carrier, it has over the past month been conducting surveys into next-generation quarantine prevention methods to better contain the spread of global diseases, with the Bill & Melinda Gates Foundation aiming to join efforts with KT to develop an early diagnosis algorithm for contagious diseases and a spread path prediction model that would be based on top-notch AI technology and a variety of communications data.
A flu research program earlier launched by Bill Gates reportedly detected the first coronavirus case in the US back in February, but was recently suspended by the FDA for checks to be carried out into the algorithms used.
"The use of mobile technology and sensors paired with smart data analysis can help address some of the challenges countries face in timely and effective response to disease outbreaks", Andrew Trister, deputy director of the global health program at the Bill & Melinda Gates Foundation, praised the project.
The Foundation will reportedly pay half the cost of the research project in yearly installments.
https://banned.video/watch?id=5ebb3fd0244ac5001d21ee47
A data innovation working group that held discussions during the 2018 World Economic Forum reportedly served as the starting point in the ties between KT and the Bill & Melinda Gates Foundation.
Dong-a Ilbo specified that the first discussion took place in April of last year when the foundation first showed an interest in KT's presentation titled Global Epidemic Prevention Platform (GEPP) at the ICT Forum hosted by Right Fund, an investment group dealing with global healthcare research.
KT's research involves the efforts of a whole consortium, consisting of Professor Kim Woo-joo from the Korea University Medical Centre, the Korea Institute of Science and Technology Information (KISTI), block chain tech firm MediBloc, and digital healthcare business Mobile Doctor.
One of the first goals, reportedly set for October this year is to work out a mobile application that will be used to record suspicious symptoms pertaining to diseases such as the flu.
IoT-run sensors are to get body temperatures, with symptoms further reported to the app platform, to be used by AI-based algorithms for scrutinizing the chances of flu epidemics, and predicting virus-spreading patterns.
Bill Gates has more than once warned about the dangers of global pandemics, being an outspoken advocate for measures needed to prevent them.
Most recently, his non-profit launched an early coronavirus testing scheme called SCAN – or the Seattle Coronavirus Assessment Network, had been testing 300 people a day since early March, before it was ordered by the FDA to stop for more detailed checks.
According to Gates' blog post, the testing program is an extension of an early flu detection venture he helped found in 2018, the Seattle Flu Study.
The Seattle Flu Study, which previously tracked the spread of the flu during the 2018 season, detected the first COVID-19 case in the US as early as in February, Business Insider reported.
By Mark Dice – May 18, 2020
Greta is being abused. Her parents are pimping her out like a child actress.
By Jim Hoft – May 18, 2020
The Supreme Court unanimously upheld a federal law struck down by an appeals court that forbids encouraging illegal aliens to remain in the U.S. unlawfully in a decision Thursday.
The Supreme Court ruled on the law on May 7, 2020, ten days ago.
That ruling was just 10 Days ago!
But that didn't stop Nancy Pelosi and House Democrats from passing a $3 trillion spending bill that gives illegal aliens in American $1,200 stimulus check!
TRENDING: "Could Be Unlawful" – Pelosi Says Congress to Investigate Trump's Firing of Obama Holdover State Department IG Steve Linick (VIDEO)
The bill passed 208 to 199.
207 Democrats voted for the bill.
It's a felony, Nancy.
It looks like Nancy Pelosi and 207 of her closest friends just broke the law.
Whitmer essentially issued death sentences to these coronavirus sufferers.
By Shane Trejo – May 15, 2020
Michigan Governor Gretchen Whitmer

's heavy-handed authoritarian governance has made her a pariah throughout the state, and Democrats are starting to become frustrated with her leadership as a result.
State representative Leslie Love (D-Detroit) is flabbergasted over Whitmer's order to send coronavirus patients into nursing homes, which has resulted in an untold number of unnecessary deaths by putting the most vulnerable population at needless risk.
"To return seniors into an environment, seniors with the virus still recovering from the virus, into an environment with, well, seniors, just didn't seem — it's not a good idea," Love said.
Whitmer made an executive order in April that mandated seniors diagnosed with COVID-19 to be placed into nursing homes, called "regional hubs," to be around other healthy seniors. State officials claim that the policy is effective because of distance requirements that are required between the healthy and unhealthy seniors.
"It's a good move, a good step to make these regional hubs, and I think as we move forward, we have to look at making sure we're really implementing best practices, looking to other best practices across the state," Chief Medical Executive Joneigh S. Khaldun said.
Initially, the state wanted to put the sick seniors at the TCF Center in Detroit but that became untenable after the site was shut down. This meant seniors with coronavirus were put into nursing homes among the vulnerable instead.
Love is worried about individuals in nursing homes throughout the state, including her 86-year-old mother, catching the highly-infectious disease.
"That would break my heart because I've been on the front lines of this, trying to make sure our seniors — my mother, your mother, anybody else's mother — does not get sick and die from this, particularly if they're in a nursing home," Love said.
Love isn't the only Democrat lawmaker who is angry with Whitmer over her response to the coronavirus pandemic. State representative Karen Whitsett (D-Detroit) has had contentious words with Whitmer because she dared to credit President Donald Trump after hydroxychloroquine saved her life.
"There's so much more to this story, and it's shameful on the Democratic Party," Whitsett said last month. "Let's be serious and use some common sense here."
"The resources we're supposed to have he told me quite frankly are supposed to come from the Governor and the Governor is not painting the same picture to him or the Vice President," she added. "I believe this is the Governor. She has decided that she is going to slap me on the wrist by silencing me. It's a shame that she's doing this. It's politics at its best."
Whitmer's mismanagement of the coronavirus borders on criminal and should disqualify her from vice presidential contention completely.