Published on Aug 23, 2019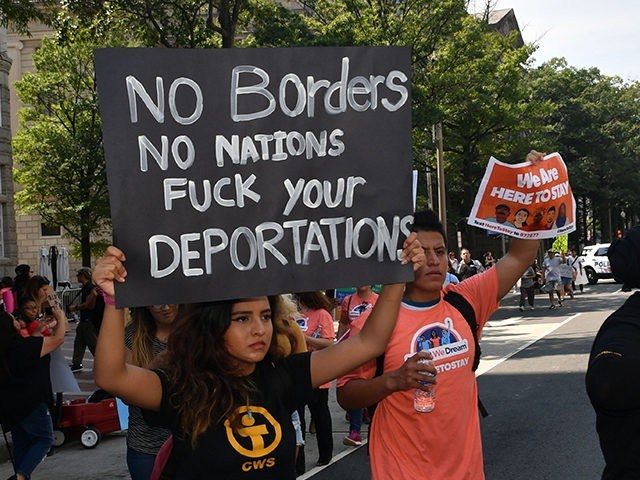 By TOM CICCOTTA
A local news report revealed that the state of

New Jersey

awarded $3.8 million in

financial aid

to

illegal immigrants

during the 2018-2019 school year.
According to a report from NJ.com, the state of New Jersey gave $3.8 million in financial aid to 749 illegal immigrant students in the last academic year. More than a quarter of the funding went to 328 illegal immigrants that attend Rutgers University.
New Jersey Governor Phil Murphy signed a law last year that allowed illegal immigrants to apply for financial aid. Prior to the signing, illegal immigrants were permitted to apply to pay in-state tuition at public universities but they were not eligible for financial aid.
Murphy, who supports the spending, hit back at Republican critics by arguing that giving financial aid to illegal immigrants is compatible with American values.
"I'd even invite any of those folks who have that attitude, beginning with our president, to come on into this room and allow me or any of us to say, 'This is the United States of America,'" Murphy said at the time.
David J. Socolow, executive director of the state's Higher Education Student Assistance Authority, defended the state's decision to offer financial aid to illegal immigrants.
"This financial assistance offers these New Jersey students a life-changing opportunity," Socolow said in a brief comment."The successes of these first 513 students, who are now attending county colleges, state colleges and universities, and independent institutions around the state, will have a positive impact on countless additional lives."
According to the report, there is currently no limit on the amount of illegal immigrant students that are permitted to receive financial aid from the state of New Jersey. State lawmakers forecast that they will spend approximately $5 million on financial aid for illegal immigrants each year.
A politics editor at the

New York Times

faces charges of anti-Semitism and bigotry after a series of old insensitive tweets surfaced online. This comes after a similar scandal with its Washington editor and leaked editorial tapes.
Breitbart News uncovered the tweets in an investigation published on Thursday, detailing a litany of offensive and racially-charged remarks from senior staff editor Tom Wright-Piersanti, who has worked at the Gray Lady for a little over five years, according to his LinkedIn profile.
Before that, on New Year's day in 2010, Wright-Piersanti said: "I was going to say 'Crappy Jew Year,' but one of my resolutions is to be less anti-Semitic. So… HAPPY Jew Year. You Jews."
The tweet has since been deleted.
In another missive dated December 2009, the future Times editor posted a photo of a vehicle with what appears to be a menorah – associated with the religious holiday of Hanukkah – on its roof, and asked "Who called the Jew police?"
Though the "Jew police" tweet was still publicly viewable when Breitbart's story first ran, it has also since mysteriously vanished from Wright-Piersanti's Twitter page.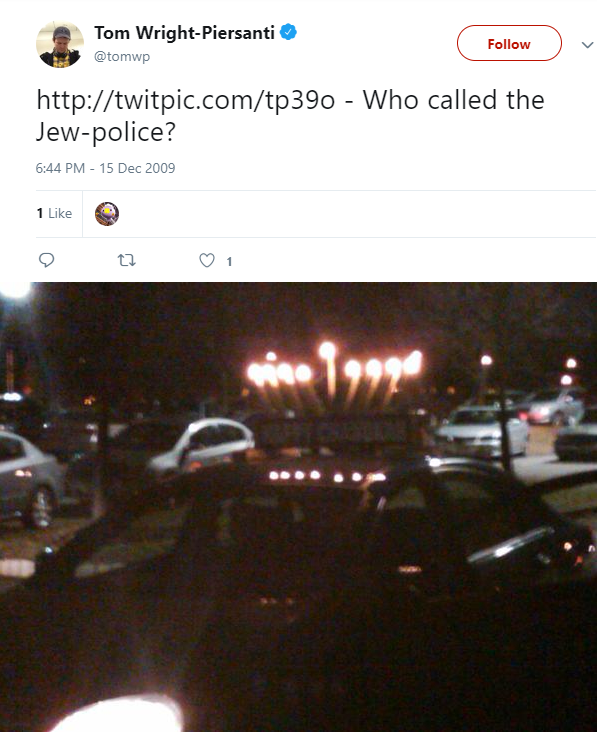 The apparently anti-Semitic comments prompted the Zionist Organization of America (ZOA), one of the oldest Jewish political advocacy groups in the US, to demand for the editor's swift termination, and a review of past stories he edited.
"The Zionist Organization of America urges the New York Times to immediately dismiss this individual and to undertake a review of all of the stories that he has edited for possible antisemitic bias," a spokesperson for ZOA told Breitbart News.
In addition to members of the Jewish faith, Wright-Piersanti's tweets often fixated on "Indians" as well, though it's not always clear if he is referring to Native AmericRAans or people from India.
"There are four indian guys with mohawks in this one class, and each one is a douche in his own awful way," he tweeted in December 2009.
I hate mohawk Indians.
A number of other posts singled out Indians for ridicule or insult as well, all of which remain public on Wright-Piersanti's page at the time of publication.
In another deleted tweet, the Times editor mused "With asian babies, is it racist to say to the parents, 'Aw, he looks just like you!'? What if you say it before you see any pictures?"
While the Times has not yet addressed the allegations publicly, Wright-Piersanti tweeted an apology on Thursday morning, after scrubbing a number of the offending tweets from his page, which he briefly set to private.
I have deleted tweets from a decade ago that are offensive. I am deeply sorry.

— Tom Wright-Piersanti (@tomwp) August 22, 2019
Following the publication of Brietbart's investigation, Donald Trump Jr., the president's son, weighed in on the story, tweeting "Disgusting. But we shouldn't expect any better from the New York Times. This is who they are."
Earlier this month, the Times demoted its deputy Washington editor for "serious lapses in judgement" in the form of tweets criticized as 'racist.'
NYT shifts from Russiagate to racism, insisting Orange Man Still Bad
Last week, a transcript of an internal town hall meeting surfaced, showing that the newspaper deliberately decided to shift its coverage of President Donald Trump from his supposed connections to Russia to "race and other divisions."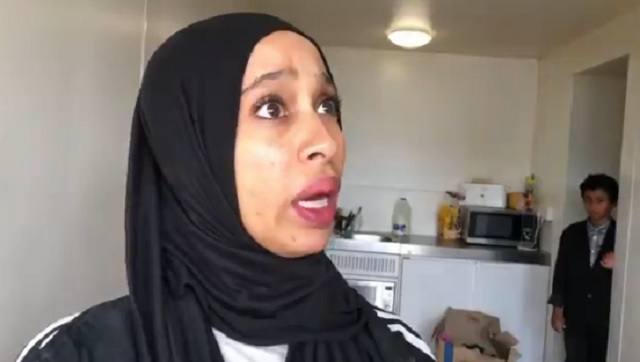 Somebody needs to pay for all my children!
By Chris Menahan
Remember this old viral video?
As PJ Media's Megan Fox noted, our media has been selling shipping container houses and tiny homes as the hot new thing for impoverished young people.
Andrew Yang even said earlier this month the thought of living in a shipping container apartment "was downright appealing."
Published on Aug 19, 2019
Democratic state senator Martin Sandoval represents the city of Chicago.
By Shane Trejo
Illinois

state senator

Martin Sandoval

was forced to apologize after a violent display occurred at his fundraiser where his supporters performed a brutal mock

assassination of President Donald Trump

.
A political fundraiser for @SenatorSandoval simulates an assassination attempt against a mock @realDonaldTrump deck… twitter.com/i/web/status/1…—
Mark Maxwell (@MarkMaxwellTV) August 17, 2019
The fundraiser took place at the Klein Creek Golf Club where donors donated at least $250 to Sandoval in order to attend. The photos were leaked over Facebook, and Sandoval is pictured posing with the man who held the fake weapon and conducted the mock assassination. It is unknown whether Sandoval was aware of the violent display that took place at his event.
"The incident that took place is unacceptable," he said. "I don't condone violence toward the President or anyone else. I apologize that something like this happened at my event."
Top officials of the Democrat and Republican parties in Illinois are speaking out against the display as well.
"As our nation grapples with the epidemic of gun violence, purposely pointing a fake gun at anyone is insensitive and wrong," Democrat Governor J.B. Pritzker said. "I condemn actions like the ones displayed in the pictures because they lack the civility our politics demands."
"The tragedies in El Paso and Gilroy have demonstrated how hate-filled political rhetoric can fuel violence," said Maura Possley, who works as the spokesperson for Illinois Democrats. "These images are unacceptable and dangerous. The place to make our voices heard against Trump is at the ballot box."
"The apology from Sen. Sandoval for the detestable pictures from his event depicting an assassination of President Trump is too little, too late," Illinois GOP Chairman Tim Schneider said through a spokesman.
Modern

censorship

is more dangerous than open totalitarianism, it being concealed and incorporated in our daily routine, says Slovenian philosopher

Slavoj Zizek

, commenting on the insider leak detailing Google's news blacklist.
The intellectual told RT he's not advocating for online anarchy, comparing it to snuff movies in hardcore pornography – some regulation should be in place to block harmful content on the internet, he says. But hiding political motives for suppressing voices online is what worries Zizek the most.
"We all know we have to censor things at some level, but the main rule for me is that the process should be transparent. Not in the way – I'm talking about the developed West – it is done now, when all of a sudden somebody is prohibited and you are not even allowed to debate it," Zizek explains. The "false choice" between politically correct censorship and radical liberalism is a trap, he believes.
This week, conservative transparency group Project Veritas published documents it received from an ex-Google employee. The documents appeared to confirm that Google can boost or de-rank news sources based on a seemingly biased set of internal rules. Calling the practices "dark and nefarious" the whistleblower, Zachary Vorhies, also leaked a doc detailing Google's "blacklist" that lists nearly 500 websites, including both conservative and leftist media outlets.
Zizek believes the Big Tech's practice of blacklists and shadow bans could prove an opportunity for right-wing activists to show themselves as a group fighting establishment politics and targeted for their opposition. The philosopher thinks this tactic will actually backfire against liberals by giving "the new populist right a position where they can say: you see, we're the true alternative, we're the true oppressed."
ALSO ON RT.COM'Something dark & nefarious': Google insider leaks docs revealing search engine 'blacklist'
Google is likely not the only tech megacorporation with a tight grip on their users' digital menu, Zizek argues – but "the process isn't some kind of a dark plot," rather an inconspicuous slide "into a new, controlled society."
What's terrifying about it is that we don't even experience it as something controlled. We just use social media, buy things, go to a doctor – and all the data about us is out there. But those are the things that we perceive as our freedom. So what we perceive as freedom becomes the very way we are controlled.
One doesn't know anymore "if there is secret police following you or somebody reading your letters," and this in Zizek's mind is what differentiates it from the totalitarianism of the past. Modern control is hidden and undeclared, Zizek says.
"The book is in approximately 60 libraries in Australia."
AUGUST 19, 2019
A pro-

LGBT

book released in 2014 that includes a lewd sexual descriptions is allegedly being promoted in the youth sections at Australian libraries.
"Beyond Magenta: Transgender Teens Speak Out," which includes the story of a 6-year-old enjoying oral sex, is being promoted in the youth sections of at least 60 Australian libraries, according to Binary Australia, an organization that says it affirms "the fact that gender is binary."
"From six up, I used to kiss other guys in my neighbourhood, make out with them, and perform oral sex on them. I liked it. I used to love oral," reads an except from the book shared by Binary Australia. "And I touched their you-know-whats. We were really young but that's what we did."
Kirralie Smith, director of Binary Australia, told the Daily Caller, "The book is in approximately 60 libraries in Australia. I found the book in my local library: Greater Taree Library — two copies in Taree and Wingham."
She adds, "I know it is in the nest region in Port Macquaire as well. The book was on a promotional stand in Taree Library in the youth section."
The book is primarily focused on six young adults as they struggle to embrace their transgender identities.
Author Susan Kuklin was asked back in 2014 by CBS about the controversy of libraries featuring books like hers and other novels such as "Fifty Shades of Grey." She said, "I think it's the outsider. You know, it's whatever part of our society that mainstream Americans still feel some discomfort with."
Smith added in a statement, "These stories are being promoted to young people who may not have the capacity to judge whether this is good or bad behavior. And despite the illicit nature of their accounts, each concludes by celebrating their transition."
Smith continued, saying, "such material has no place in tax-payer funded libraries and should certainly never be promoted to children."