CNN

White House correspondent and professional Donald Trump antagonist

Jim Acosta

warned his "friends" in the conservative media that they could face the same treatment the liberal press now gets if the other side takes power.
"To our friends in conservative media, I say this: It is no guarantee that you get to stay in power forever," Acosta said during an interview with CNN's Anderson Cooper on Monday.
Acosta suggested that while conservative news groups have been favored by the current administration, they might not be so lucky the next time a Democrat takes the White House, given the dangerous precedent.
CNN's Jim Acosta tweets vital news that Trump 'put on 4 pounds'… and gets savaged in replies
His comments came alongside the release of his new book 'The Enemy of the People', which covers Trump's troubled relationship with the press. Purporting to take a "big picture" look at the "dangers of telling the truth in America," the book hopefully approaches issues of a slightly higher-caliber than the correspondent's report on Trump's slight weight gain earlier in the year.
Bordering on catty, the CNN correspondent and Trump's history has been long and rocky, complete with a number of verbal spars at press conferences. In the most infamous occasion, Acosta even had his press pass revoked after he appeared to tussle with a White House intern over the microphone. He was eventually able to get his credentials restored after a legal challenge.
While Acosta is one of the few individuals to have been personally labeled as "fake news" by the president, Trump has certainly not been stingy in giving the moniker to liberal leaning news sources. Alongside the "failing" New York Times and the Washington Post, CNN has taken the brunt of the president's ire toward the media, having once even earned the unprecedented designation of "VERY fake news."
Deep State goon terrified of Barr's candor and transparency
By Newswars.com
A former

FBI

agent expressed his dismay on

MSNBC

over

Attorney General William Barr

's string of televised interviews explaining the Department of Justice's actions in investigating the origins of the Deep State Russia witch hunt.
Speaking on "AM Joy" on Saturday, expert Clint Watts lamented Barr's network appearances, claiming he's "advancing" Trump's "conspiracy" that the Deep State tried to overthrow him with the FBI's Russia probe.
"Why is the Attorney General doing interviews?" Watts asked. "The Attorney General answers questions, he doesn't raise them. So every time he goes out and does one of these interviews, he is advancing the conspiracy without evidence."
"The attorney general's job is to present evidence on the basis of cases. A year ago, when he's out in the private sector and he's hanging out and he wants to write a 19-page memo, he has the right to do that."
"He doesn't need to be asking questions and sowing a conspiracy," Watts added.
Interesting take, considering the media and Democrats, in a massive propaganda effort, have been pushing the conspiracy theory for over two years without evidence that President Trump colluded with Russia to win the 2016 presidential election.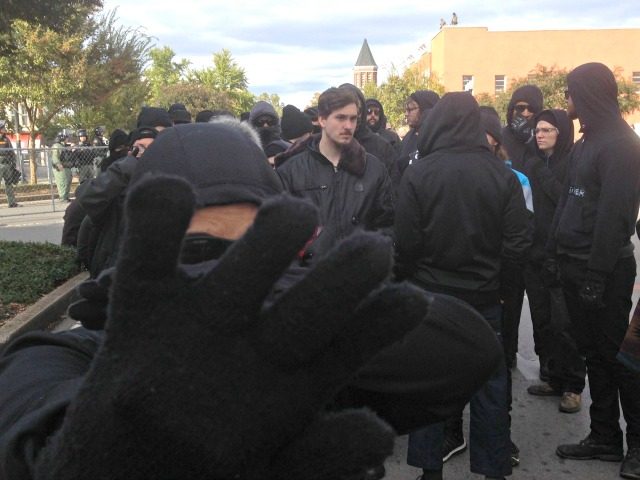 By Allum Bokhari
Twitter

has suspended the account of

Eoin Lenihan

, a researcher who mapped out connections between mainstream journalists and the violent far-left

Antifa

movement on Twitter, following a mass-reporting campaign by left-wing activists.
Lenihan published the results of his research at Quillette, where he explained the twofold objective of his project — first, to discover the journalists who were most closely linked to Antifa via social media. Second, to discover if those journalists covered the extremist movement favorably or negatively.
via Quillette:
In October 2018, my research partner and I decided to investigate the truth of this impression by using a mix of network mapping and linguistic analysis to see which prominent journalists who covered Antifa also were closely connected to leading Antifa figures on social media. We then inspected the Antifa-related stories these journalists had written.

We created a data set of 58,254 Antifa or Antifa-associated Twitter accounts based on the follows of 16 verified Antifa seed accounts. Using a software tool that analyzed the number and nature of connections associated with each individual account, we winnowed the 58,254 Antifa or Antifa-associated Twitter accounts down to 962 accounts. This represents a core group of Twitter users who are connected in overlapping ways to the most influential and widely followed Antifa figures. Of these 962 accounts, 22 were found to be verified—of which 15 were journalists who work regularly with national-level news outlets.
The journalists included contributors to The Guardian, The New Republic, Al Jazeera, and the Huffington Post.
Unsurprisingly, Lenihan's analysis of the journalists who mingle with Antifa on Twitter found that none of them covered the movement critically:
That correlation turned out to be quite pronounced: Of all 15 verified national-level journalists in our subset, we couldn't find a single article, by any of them, that was markedly critical of Antifa in any way. In all cases, their work in this area consisted primarily of downplaying Antifa violence while advancing Antifa talking points, and in some cases quoting Antifa extremists as if they were impartial experts.
Since he published his findings, Lenihan has had his account mass-reported on Twitter. Mass-reporting is when an account is swarmed by trolls who abuse the "report" button with the hopes of tricking a tech platform's algorithms into automatically suspending them. Of course, with much of Silicon Valley now categorizing ordinary conservative speech as violations of their terms of service, this is an increasingly easy task. Lenihan's account has now been suspended by Twitter for more than two days.
Breitbart News has previously covered the mainstream media's sympathy for Antifa (see CNN: Antifa's Violence Against 'Bigots' is 'Right' and New York Times Glorifies Antifa With Style Guide, Tactical Advice) as well as the violent movement's allies in Silicon Valley (see Wikipedia Editors Seek To Downplay Antifa Violence and Far-left Ideology and Damore Lawsuit Highlights Google's Links to 'Antifa' Domestic Terrorists).
Breitbart News has reached out to Twitter for comment.