The big tech platform suspended Project Veritas for reporting the shady actions taken by another big tech platform.
Project Veritas

founder

James O'Keefe

revealed today that his organization was suspended from Twitter for tweets revealing

Pinterest

's mass censorship of conservative websites and individuals on its platform.
On June 11, O'Keefe interviewed a whistle blower at Pinterest who revealed that the platform adds conservative news websites, including Big League Politics, to a list of "porn" websites in an attempt to prevent our links from being posted to the platform, and that employees at Pinterest consider Ben Shapiro, a Jewish conservative commentator, to be an anti-Muslim "white supremacist." Project Veritas was suspended from Twitter for posting screen shots from the company's Slack chat illustrating this.
"Twitter has decided that investigative journalism is a violation of their terms of service," wrote O'Keefe on his personal Twitter account. "@Project_Veritas has been temporarily suspended from posting for tweeting internal communications from @Pinterest which show them calling @benshapiro a 'white supremacist.'"
It would appear Twitter is doing its best to protect their fellow big tech platform in this latest move. Unfortunately, Big League Politics and others have already reported on the Pinterest employees calling Shapiro a "white supremacist".
Further documents published by Project Veritas show an employee calling right-wing pundit Ben Shapiro a "white supremacist," and putting listing Candace Owens alongside him as "ones to watch for content."

"Ben Shapiro is a white supremacist who has regularly spewed anti muslim hate and he and candace owens and few others may be ones to watch content for over the next few days," a post from an internal Slack chat said.

"I reported all the top instances of his "Myth of the tiny radical muslim" video from youtube that a number of journalists have been calling out," the post continued. "There will no doubt be people searching for his content across platforms. I'll start putting together a list of things like this video of his that may be worth creating an advisor for (though not blocking results).
As Big League Politics also reported, the platform considers our website to be "porn" and uses this as an excuse to prevent links to our stories from being posted to its platform.
In Pinterest's text document, "porn_domain_blacklist", dozens of conservative media outlets are considered "porn". Big League Politics, Western Journal, TeaParty.org, PJ Media, and others are all covered in the dragnet, and considered "porn" by the big tech platform.

The whistle blower explained to Project Veritas' James O'Keefe that the porn blacklist is used to ensure links to conservative and pro-choice websites are not posted to the platform.
It is unclear why Twitter took this action against Project Veritas, considering the leaked Slack chat does not identify a user by name, or identify private information about Slack employees, the rule Twitter claims was broken by the whistle blowing organization.
Published on Apr 25, 2019
It seems that the media can't be trusted, they need to be watched. And you can help us watch them. If you've been witness to interviews with the media, deceptively editing your remarks we want to hear from you.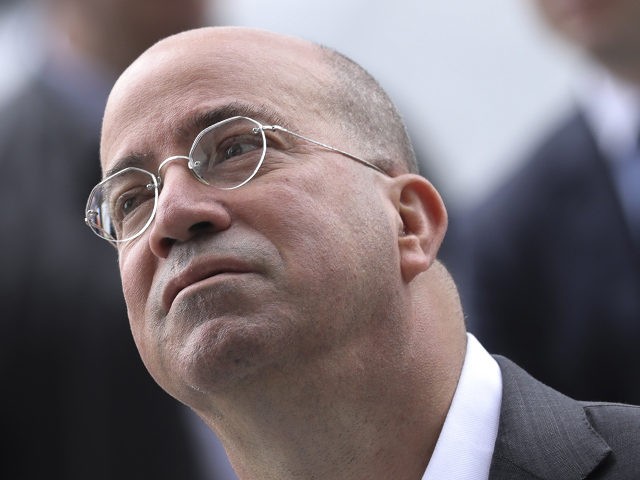 By Joshua Caplan
CNN

Worldwide president 

Jeff Zucker

is pushing back against critics accusing the news network of being one of the chief propagators of a debunked Trump-Russia conspiracy theory after special counsel

Robert Mueller

cleared the president's 2016 campaign of alleged collusion with the Kremlin.
In an interview with the New York Times, Zucker said he was "entirely comfortable" with CNN's Trump-Russia coverage and suggested it was entirely appropriate to give near around-the-clock-coverage due to the story's magnitude. "We are not investigators. We are journalists, and our role is to report the facts as we know them, which is exactly what we did," the CNN chief wrote in an email. "A sitting president's own Justice Department investigated his campaign for collusion with a hostile nation. That's not enormous because the media says so. That's enormous because it's unprecedented."
According to a four-page summary of Mueller's findings written by the Justice Department, investigators found no evidence President Trump's campaign "conspired or coordinated" with Russia to influence the election.
Zucker neglected to mention CNN's steady stream of conspiracy-theory punditry and several stories which proved demonstrably false.
Last December, CNN congressional correspondent Manu Raju reported that Wikileaks emailed Donald Trump Jr. access to information nearly two weeks prior to their public release. However, the network failed to verify the email's date — September 14th, 2016 — by which time the emails had already been released. In June, CNN reported former White House communications director Anthony Scaramucci was being investigated for meeting with a Russian banker ahead of President Trump's inauguration. Scaramucci denied the claim and CNN eventually apologized for its inaccurate report. CNN Executive editor Lex Haris, editor Eric Lichtblau, and journalist Thomas Frank resigned in shame over the story.
Further, CNN claimed in July that Michael Cohen, President Trump's personal lawyer, was prepared to tell special counsel investigators that the president possesses advanced knowledge of the Trump Tower meeting between his son, Donald Trump Jr. and a Russia lawyer, and others. Cohen's lawyer, Lanny Davis, later told CNN had "mixed up" its facts and denied claims that Cohen had any such knowledge about the meeting.
Over the course of the Mueller probe, CNN gave a platform to Trump-Russia collusion pushers such as Rep. Adam Schiff (D-CA) and Washington Post opinion writer Max Boot. For example, appearing February 19th on CNN's State of the Union, Schiff, the chairman of the House Intelligence Committee, claimed that there is "compelling" evidence in "plain sight" of collusion between the Trump campaign and the Russian government.
"You can see evidence in plain sight on the issue of collusion, pretty compelling evidence. Now, there's a difference between seeing evidence of collusion and being able to prove a criminal conspiracy beyond a reasonable doubt," Schiff told host Dana Bash.
In 2017, an undercover investigator for Project Veritas filmed CNN Supervising Producer John Bonifield saying that the Russia conspiracy theory was "mostly bullshit" and the network was promoting it so heavily — without real evidence — "because it's ratings."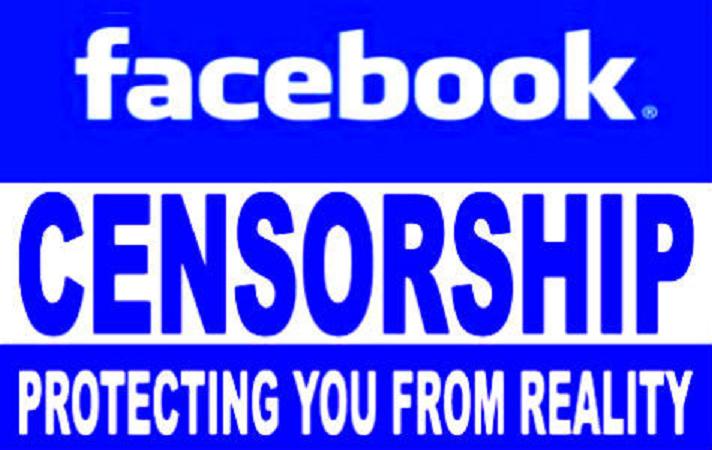 President Donald Trump

has promised to look into accusations of anti-conservative bias on

Facebook

, after the social media giant apparently blocked his social media chief Dan Scavino from commenting.
Scavino complained on Monday that Facebook had abruptly blocked him from replying to his followers, with the company claiming his comments had been reported as spam.
"AMAZING. WHY ARE YOU STOPPING ME from replying to comments," he wrote. "People have the right to know. Why are you silencing me???"
"I will be looking into this!" Trump tweeted in response. The president has often accused Silicon Valley tech companies of discriminating against conservative users, and did so again on Tuesday. "Facebook, Google and Twitter, not to mention the Corrupt Media, are sooo on the side of the Radical Left Democrats," he tweeted. "But fear not, we will win anyway, just like we did before!"
Facebook CEO Mark Zuckerberg has repeatedly dismissed accusations of liberal bias directed at the company. Grilled by Republican lawmakers on the topic last year, Zuckerberg claimed that their examples of censorship were once-off mistakes, but did admit that most of his employees probably lean left politically.
These accusations have come from within the company too. An anonymous whistleblower told conservative watchdog Project Veritas last month that Facebook actively developed and uses "deboosting" tools to suppress and delete right-wing content. Last year, a Facebook employee called the company a liberal "monoculture that's intolerant of different views,"and savaged Facebook's workforce for being "quick to attack – often in mobs – anyone who presents a view that appears to be in opposition to left-leaning ideology."
The employee's rant, posted on an internal message board, attracted the support of more than 100 other workers, who formed a group called 'FB'ers for Political Diversity.'
Jack Dorsey, Vijaya Gadde claim direct messages aren't monitored
By Dan Lyman Thursday, March 07, 2019
Twitter founder

Jack Dorsey

and chief legal officer Vijaya Gadde told podcast host

Joe Rogan

that direct messages on the social media site are not monitored — a claim challenged by investigative journalist

James O'Keefe

of

Project Veritas

.
When asked by Rogan if company employees "read direct messages," Dorsey replied, "We don't read direct messages."
Gadde followed up, explaining that the only direct messages read by employees are those which have been reported to Twitter support.
Rogan pressed further, asking if it was possible for Twitter employees to intentionally peruse a user's direct messages.
"I don't think so," Gadde replied.
However, according to multiple Twitter engineers who discussed the subject of direct messages with undercover Project Veritas journalists, Dorsey and Gadde may have been misleading with their answers, at best.
"There's teams dedicated to it [reading direct messages]," said Clay Haynes, a senior network security engineer at Twitter. "I mean, we're talking… at least three or four hundred people… they're paid to look at dick pics."
"It is creepy Big Brother."
Pranay Singh, a direct messaging engineer, revealed that all content shared on the platform — including private messages — are stored on Twitter servers for analytical and advertising purposes.
"So all your sex messages and your dick pics are on my server now," Singh said. "Everything. Anything you post online."
"A machine is going to look at it. An algorithm will look at it, and they'll make a virtual profile about you."
Watch the full exchange here.
by Jim Hoft February 27, 2019
James O'Keefe and Project Veritas released proof on Wednesday of Facebook targeting and censoring conservative Publishers.
Project Veritas reported:
Insider, Formerly Responsible for Content Review in Facebook's Intellectual Property Dept Speaks Out, Loses Job
Facebook Engineers Plan to "demote bad content"
Conservative Facebook Page Livestreams Secretly "deboosted," No Notice to Page Owners
Facebook Can Classify Users as Trolls Based on Their Vocabulary, Then Punish By Limiting Bandwidth, Blocking Comments…
Facebook Engineer: "'hateful' content is coming from right-leaning sites."
"Special features" Triggered "leading up to important elections"
Bizarre View of "hate speech" Includes Content from Conservative Commentator
(San Francisco) Project Veritas has obtained and published documents and presentation materials from a former Facebook insider. This information describes how Facebook engineers plan and go about policing political speech. Screenshots from a Facebook workstation show the specific technical actions taken against political figures, as well as "[e]xisting strategies" taken to combat political speech.
POLL: Should President Trump Break Up The Monopolies Of The Tech Giants?
The Facebook whistle-blower separated from Facebook in 2018 and was later hired by Project Veritas.
Read the rest here.
The Gateway Pundit has repeatedly reported on Facebook censorship since the 2016 election.
In 2016 The Gateway Pundit was the 4th most influential conservative publisher on Facebook.
Today our traffic has been completely wiped out.
James O'Keefe begs patriots to spread this latest undercover video
The Alex Jones Show – NOVEMBER 2, 2018
Breaking! A new video from

Project Veritas

has just been released!
James O'Keefe joins Alex to discuss the undercover footage of members from the Beto O'Rourke campaign claiming they use funds to support the illegal caravan heading towards the border.
Watch Owen Shroyer talk to Texans about the undercover Veritas video below:
Live On UT Campus: Do Students Care About Neto's Campaign Violations?
By Sundance
This is a little bit more than alarming. Florida gubernatorial candidate

Andrew Gillum

's staff is recorded on video making stunning racial and derogatory epithets toward Florida residents/voters. This is terrible; Florida deserves better.
…"Florida is a "F***ed up," "cracker state," "you have to appeal to white guilt"…
(Tallahassee) Project Veritas Action Fund has released undercover video from Florida gubernatorial candidate Andrew Gillum's campaign, revealing his election strategy includes making empty promises to voters. This is the seventh undercover video report Project Veritas has released in a series revealing secrets and lies from political campaigns in 2018.  (continue reading)