Their highest priority is approval from Beijing.
by Cristina Laila
Former CIA Director John Brennan

pushed the latest

Deep State leak

to the NY Times and accused President Trump of

"abetting a Russian covert operation"

to win the 2020 election.
Deep Staters in the intel community and (Adam Schiff?) is at it again — leaking and spinning in order to harass President Trump in an attempt to derail his re-election efforts.
A new leak to the New York Times claims intel officials warned House lawmakers last week that Russia was interfering in the 2020 campaign to try to get Trump reelected.
Intelligence officials warned House lawmakers last week that Russia was interfering in the 2020 campaign to try to get President Donald Trump reelected, five people familiar with the matter said, in a disclosure that angered Trump, who complained that Democrats would use it against him.

The day after the Feb. 13 briefing to lawmakers, Trump berated Joseph Maguire, the outgoing acting director of national intelligence, for allowing it to take place, people familiar with the exchange said. Trump cited the presence in the briefing of Rep. Adam B. Schiff, D-Calif., who led the impeachment proceedings against him, as a particular irritant.

During the briefing to the House Intelligence Committee, Trump's allies challenged the conclusions, arguing that Trump has been tough on Russia and strengthened European security. Some intelligence officials viewed the briefing as a tactical error, saying that had the official who delivered the conclusion spoken less pointedly or left it out, they would have avoided angering the Republicans.
Brennan tweeted out the latest leak to the NY Times and accused Trump of working to get reelected "for Moscow's interests, not America's."
BRENNAN: We are now in a full-blown national security crisis. By trying to prevent the flow of intelligence to Congress, Trump is abetting a Russian covert operation to keep him in office for Moscow's interests, not America's.
Brennan was behind the Russian collusion canard and the Ukraine impeachment hoax and now he's going for a third hit on Trump.
Despite the fact that some things labeled "misinformation" turned out to be true.
By Danielle Ryan
An app supposedly meant to ensure quick reporting of the

Iowa caucus

results was developed by a firm deeply tied to the Democratic establishment and went kaputt at the crucial moment. What are the chances?
It may sound like a conspiracy theory, but Americans can be excused for their distrust of the system after what happened in 2016 – and the facts that have been dug up on the group behind the failed Iowa app won't do much to quell their suspicions.
The firm in question, rather ironically, is called Shadow Inc. —  and, according to Federal Election Commission filings, it was paid thousands of dollars by Pete Buttigieg's campaign for "software rights and subscriptions" in July 2019.
Fast-forward to February 2020, and the app has failed to deliver any reliable results in Iowa, Buttigieg has prematurely declared himself the winner — and #MayorCheat is trending on Twitter.
Adding to the suspicions surrounding the Iowa debacle is the fact that the company's CEO, CTO and COO, among others, all previously worked for Hillary Clinton's presidential campaign, according to their LinkedIn profiles. For supporters of Sanders, convinced the DNC is attempting to rig the primary process against him for a second time, the conspiracy theory writes itself.
Shadow Inc was launched in 2019 by ACRONYM, a digital non-profit founded by one Tara McGowan, who happens to be a huge fan of Buttigieg, tweeting her excitement over his candidacy back in January 2019.
Despite declaring that it"launched" Shadow last year, ACRONYM has suddenly tried to distance itself from the company in the midst of the Iowa debacle. Yet, only a couple of weeks before the caucus disaster, McGowan herself was tweeting proudly about what ACRONYM was "building" together with Shadow. McGowan, by the way, is married to a top Buttigieg advisor.
Raising even more questions, there are rumors that Clinton's former 2016 campaign manager, Robby Mook, was indirectly involved with the Shadow app. While Mook himself says he doesn't "know anything" about it and there is no indication that he was involved in its actual development, investigative journalist Lee Fang tweeted that it was Mook's security company, Defending Digital Democracy, which "vetted" the Iowa caucus app for "integrity." The New York Times also reported that Mook's company was involved in testing the app.
Iowa caucus disaster: 'Technical glitch' spawns conspiracy theories & Democrats have only themselves to blame
It's not like Sanders supporters haven't been burned by this sort of thing before. It is now widely accepted that the DNC was secretly working to thwart Sanders' campaign in 2016, in an effort to ensure establishment favorite Hillary Clinton would face off against Trump. It is perfectly plausible to assume the party apparatus might try to do the same again in 2020, albeit with different tactics.
The utter contempt for Sanders among the establishment ranks of the DNC should not be underestimated. Despite the fact that Sanders ultimately supported Clinton in 2016, Clinton herself initially refused to say she would back Sanders if he became the party's nominee in 2020 — and declared that "nobody likes" the Democratic socialist, who consistently ranks as the most popular politician in the country, but whose socialist-style politics are anathema to corporate centrists.
The Iowa drama is reminiscent of the controversy surrounding the alleged Russian hacking of the DNC in 2016. The determination that Moscow hacked the organization to harm Clinton's campaign was made almost instantly by Crowdstrike, a private Democratic party contractor with links to an arms manufacturer-funded think tank. You couldn't even make it up.
For progressive Democrats expecting a Sanders win in Iowa (that prediction based on recent polls in which he enjoyed significant leads), this all looks like blatant, bare-faced corruption. Or, as journalist Kyle Kulinski put it: "This is either record breaking incompetence or it's an attempt to game the results. Those are the only two options."
As of the time of writing, it has been 14 hours since the Iowa polls closed, there are still no official results available and Shadow Inc has assured everyone that it sincerely regrets the delay. While Buttigieg has declared victory based on limited data covering only his own campaign, Sanders' camp has released data covering all candidates, indicating that he won the night.
With such a mess made of the Iowa caucus, and suspicions swirling about Shadow's mysterious app, whether Sanders won or he didn't, the DNC has once again ignited a rage in his supporters that it may come to regret.
Progressive Democrats were expecting yesterday's caucus to potentially get messy, but "Shady app crashes and Pete Buttigieg declares victory before the result" probably wasn't on anyone's Iowa bingo card.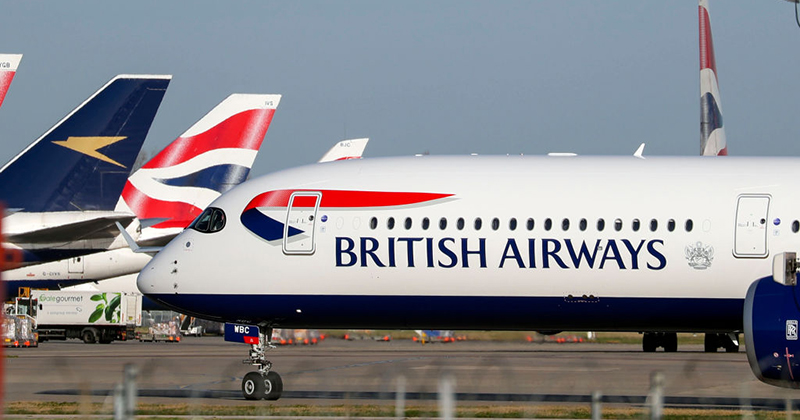 The decision comes after United Airlines said it would temporarily reduce the number of flights between the US and China
Zero Hedge – JANUARY 29, 2020
As the Trump Administration denies plans to shut down all passenger air traffic to

China

, more airlines around the world are suspending routes, a sign that the

coronavirus

outbreak could do permanent damage to the industry.
Just hours after the UK Foreign Office warned Britons against traveling to China, British Airways, Britain's flag carrier, and its second-largest airline in the UK, suspended all flights to China.
British Airways operates direct flights from Heathrow to Beijing and Shanghai, but right now, passengers can't book flights on those lines until Feb. 29. CNN called it "the most drastic action yet by a major airline" in response to the crisis.
The decision comes after United Airlines said it would temporarily reduce the number of flights between the US and China.
"We have suspended all flights to and from mainland China with immediate effect following advice from the Foreign Office against all but essential travel," the company said in a statement Wednesday.
This comes after United said Tuesday that it had seen a "significant decline in demand" and been forced it to suspend flights from Feb. 1 through Feb. 8 between its US hubs and Beijing, Hong Kong and Shanghai. In total, 24 round trips have been impacted between Hong Kong to San Francisco and Newark; Beijing to Dulles, O'Hare and Newark; and Shanghai to San Francisco, Newark and O'Hare.
American Airlines, Delta and United all extended change fee waivers through the end of February, while Hong Kong flagship carrier Cathay Pacific said it will reduce the capacity of flights to and from mainland China by half or more until the end of March.
Finland's Finnair is canceling three weekly flights between Helsinki and Beijing between Feb. 5 and March 29, and two weekly flights between Helsinki and Nanjing between Feb. 8 and March 29, because of the suspension of group travel by Chinese authorities. It will continue to operate flights to Beijing, Shanghai, Hong Kong and Guangzhou.
There are now 5,974 cases in China, with 1,239 of whom are severely ill, according to state media on Wednesday. Initial theories, put forward by some infectious disease experts, that the mortality rate of the virus is much lower than reflected in press reports because thousands with mild cases are likely toughing it out in their homes. If anything, it looks like the virus is more lethal than we previously believed.
And it's certainly more infectious.
Per the SCMP, a 48-hour span of no new nCoV infections came to an end Wednesday when Hong Kong authorities announced two more patients tested positive for the potentially deadly illness, bringing the local total to 10, as the HK government suspends high-speed rail travel between the Special Administrative Region and the mainland. The HK Department of Health said the two new patients, an elderly couple, aged 72 and 73, tested positive at Queen Mary Hospital in Pok Fu Lam, and, because of their age, fall into the high-risk category of infections. More than 100 people are still in isolation in HK.
The situation is growing increasingly worrisome in Guangdong province, which is centered around the city of Guangzhou, the fifth-largest in China.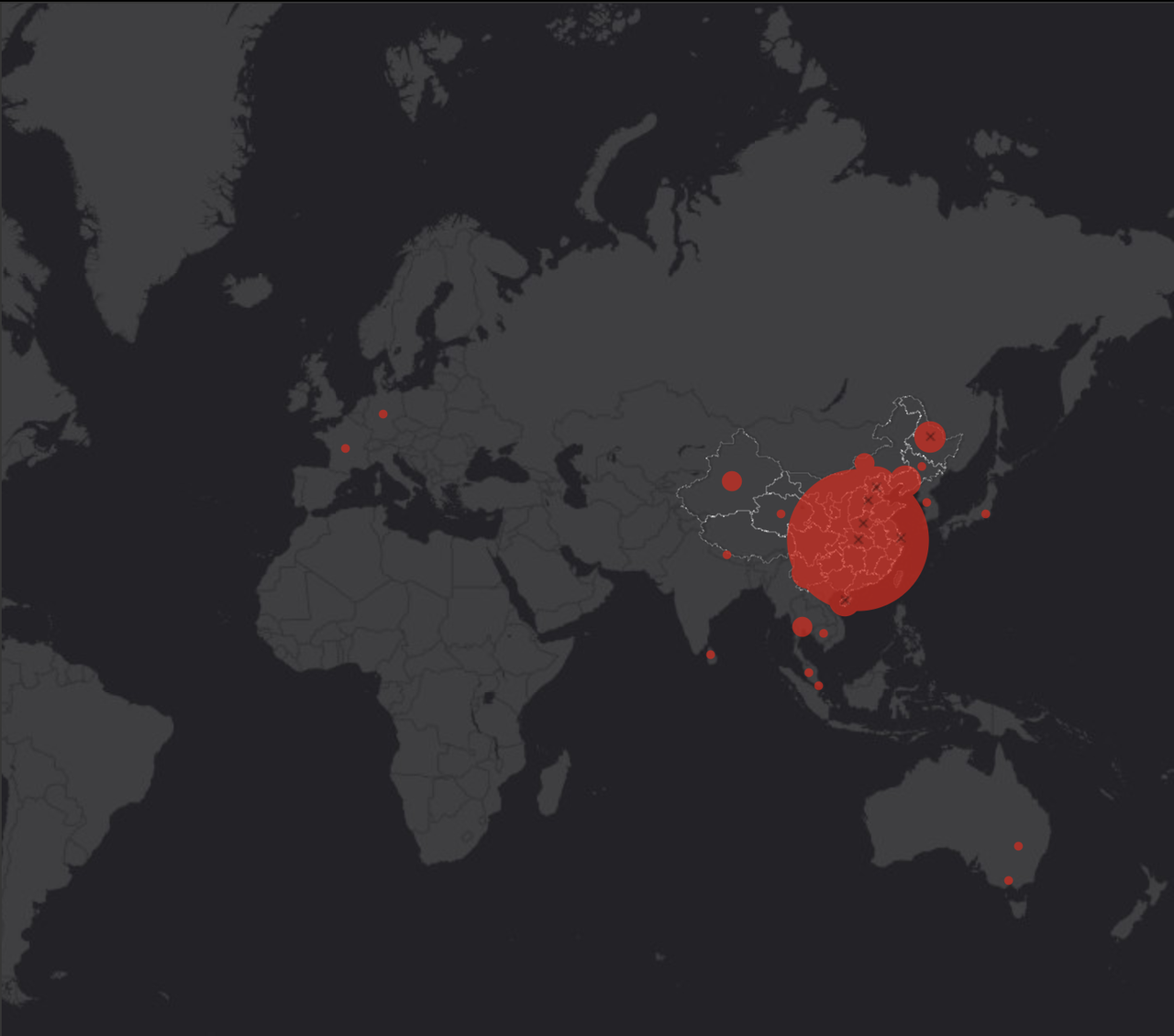 Guangzhou is at the center of a massive conurbation stretching out all the way to Shenzen, and to the other neighboring cities of Foshan, Dongguan, Zhongshan and several other neighboring provinces. This agglomeration is one of the largest of its kind on Earth, home to more than 100 million. City officials announced five new infections, two locals and three foreigners. With more than 270 confirmed cases, this well-connected and economically important province is behind only Hubei and Zhejiang in terms of number of cases.
Now that several countries have copies of the coronavirus genome, the race for a workable vaccine is intensifying. Russia joined that race on Wednesday after receiving a copy of the virus genome from China, Russian state media reported on Wednesday. The US said on Tuesday that it would take three months to start initial trials for a vaccine that it's developing, and three further months to gather data.
In Hong Kong, infectious diseases expert Professor Yuen Kwok-yung said on Tuesday that the city's researchers had stumbled on a vaccine, but that it would take months to test on animals and at least another year to conduct trials on humans before it could be confirmed ready for human use. Scientists in Melbourne said they grew the virus from a patient sample, which could prove a "game-changer" in combating the outbreak. It was the first time the virus had been grown in a cell culture outside China (here's hoping it isn't misused as a potential bioweapon).
After confirming the first case of human-to-human transmission in Japan, health officials in Tokyo have shared more information about the case with the press: The man did not travel to Wuhan but drove buses with tour groups from the city twice this month. The man is in his 60s and lives in Nara Prefecture, according to the Japan Times.
Overnight, the first case of the virus in the Middle East have been confirmed in the United Arab Emirates, according to the country's Ministry of Health and Community Protection. The 4 infected patients are members of a family that had traveled from Wuhan. In its statement, the health ministry reported the family as being in a stable condition under medical observation, according to CNBC.
As hysteria surrounding the outbreak grows, SCMP reports that resentment toward people from Wuhan is growing across China, as provincial authorities ramp up screenings of those from Wuhan, and citizens build unauthorized roadblocks to keep strangers out of their towns.
Meanwhile, President Xi said Wednesday that "preventing and containing the virus remains a severe and complex task," a follow up to his claims that China would do whatever is necessary to contain the "demon" virus.
1/29/2020
News flash: Pencil neck IS the whistleblower.
1/28/2020
As China fights the worsening

coronavirus

outbreak, residents under quarantine in

Wuhan

have shared videos online of their battle against cabin fever, showing how they are lifting each other's – and the nation's – spirits.
The city, home to roughly 11 million people, was the epicenter for the coronavirus outbreak which has now spread across the globe. Residents have been told to remain in their homes as authorities fight to bring the outbreak under control, but many have grown understandably restless waiting for the crisis to end.
The best medicine? Song, apparently, with rousing eyewitness video posted on Twitter showing people singing the national anthem and chanting "Wuhan, you can do it!" from their apartment balconies.
The total number of confirmed  '2019-nCoV' coronavirus cases in China had surged to 4,515 as of January 27, while the death toll jumped to 106 as the number of new infections in one day almost doubled.
China's PM calls for 'resolute fight' against coronavirus outbreak as death toll climbs to 106 with over 1,700 new cases
China has taken extraordinary measures to curb the outbreak, including the aforementioned quarantine of the entire city of Wuhan, as well as the construction of an entirely new hospital to house the infected, which is expected to be completed by February 3.
The government has also urged citizens to refrain from travelling abroad, while extending national holidays with the aim of keeping people at home to reduce the likelihood of further contamination "in order to protect the health and safety of Chinese and foreign people."
"Reducing people's cross-border movement helps to prevent and control outbreaks," the National Immigration Administration said in a statement.
For now, at least, the city of Wuhan remains a ghost town, with only the haunting song of its quarantined residents left to lift the city's spirits.
1/28/2020
Attorney Alan Dershowitz

argued that the Democrats' "lawless view" of impeachment "would place Congress above" the law and above the Constitution, during the Senate impeachment trial on 1/27/2020.