11/20/2019
Former ICE Director, Tom Homan

, was testifying in front of congress today and had to explain to

Rep. Al Green

that crossing the border illegally is a crime. WATCH Homan have to explain the same thing to AOC.
Being an ignorant democrat congressman is so easy even a caveman can do it.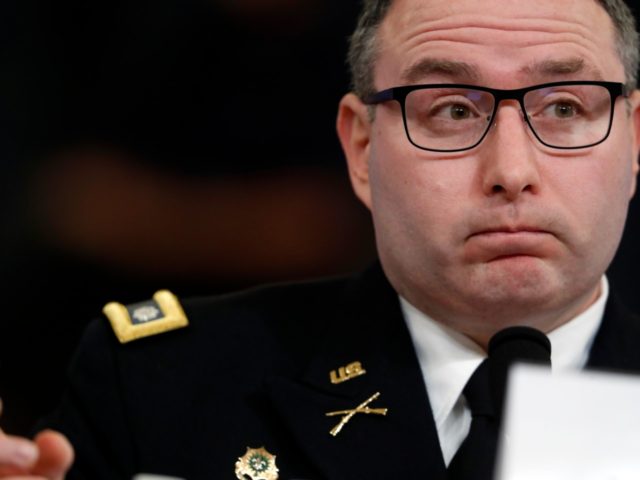 By Charlie Spiering
Lt. Col. Alexander Vindman

admitted he made up elements of

President Donald Trump

's call with Ukranian

President Volodymyr Zelensky

in an official summary.
Prior to the call, Vindman included a discussion about corruption in the talking points provided to the president but Trump did not use them in the call.
The summary Vindman wrote after the call read:
President Trump underscored the unwavering support of the United States for Ukraine's sovereignty and territorial integrity – within its internationally recognized borders – and expressed his commitment to work together with President-elect Zelenskyy and the Ukrainian people to implement reforms that strengthen democracy, increase prosperity, and root out corruption.
But Vindman clarified during his testimony that the president did not bring up the topic rooting out corruption during the phone call, but he included it in his summary of the call anyway.
When asked by the Democrat counsel about whether the summary he wrote was false, Vindman hesitated.
"That's not entirely accurate, but I'm not sure I would describe it as false, it was consistent with U.S. policy," Vindman said.
Vindman said he included the rhetoric about corruption as a "messaging platform" to describe U.S. policy toward Ukraine, even though it was not discussed on the call.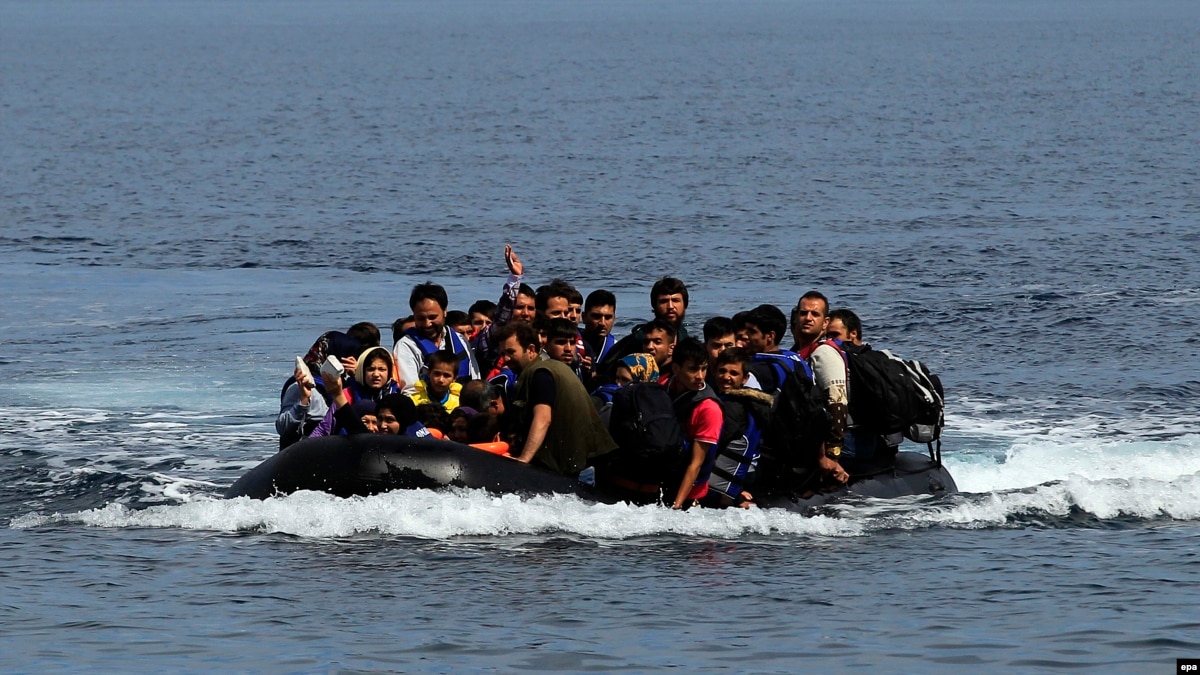 By Dan Lyman
Four boats bearing dozens of migrants were intercepted crossing the

English Channel

on Sunday, according to reports.
A total of 39 migrants, all identifying themselves as Iranian nationals, were apprehended by authorities with U.K. Border Force and Kent Police.
"The first boat, which was stopped by the Border Force at 4.40am, contained nine people with the second incident happening at 6am – with five more people being detained in a rigid hulled inflatable boat (Rhib)," the Evening Standard reports.
Another two vessels carrying 11 and 14 migrants, respectively, were located and stopped at 7 am and 7:30 am.
"Border Force dealt with four incidents on November 17 after being alerted to small boats travelling across the Channel towards the U.K.," a government spokeswoman said in a statement.
"The people from all boats were taken to Dover where they were medically assessed before being interviewed by immigration officials."
The number of migrants crossing the English Channel has been steadily rising, with over 1,500 successfully completing the journey so far in 2019, a 500% increase from 2018.
In September, U.K. authorities intercepted 86 migrants illegally crossing the English Channel during a record-setting day.
British authorities revealed that migrants have become so emboldened by the lack of disciplinary action being taken against illegal crossers, some are simply calling police from their boats to arrange pick-up.
"Illegal migrants are ringing police to collect them from boats in the Channel because they are so sure of avoiding being returned to their countries, MPs have been told," the London Times reported in February.
This is the opposite of what a real civil liberties organization would do.
By Shane Trejo
Christine Blasey Ford

, the woman who accused Supreme Court Justice

Brett Kavanaugh

of sexual assault last year without evidence, received the Rodger Baldwin Courage Award from the

American Civil Liberties Union (ACLU)

of Southern California on Sunday.
She appeared at the Beverly Hills event to once again present her sob story, as her failed attempt to impede Kavanaugh's SCOTUS confirmation has made her an icon in the minds of millions of leftists who do not believe in due process and the presumption of innocence.
"When I came forward last September, I did not feel courageous. I was simply doing my duty as a citizen. I understood that not everyone would welcome my information, and I was prepared for a variety of outcomes, including being dismissed," she said.
Blasey Ford continued her mission as a Democratic political advocacy during the speech, where she also spoke in favor of the ongoing impeachment inquiry against President Donald Trump.
She has become a hero to the empowered women of the feminist Left, who are dedicated to creating anti-constitutional witch hunts in the age of #MeToo.
Activists played Blasey Ford's testimony outside of an event hosted by the Federalist Society featuring a keynote speech from Kavanaugh just last week:
A vast hall filled with members of the conservative Federalist Society on Thursday night welcomed Supreme Court Justice Brett Kavanaugh as a conquering hero, while outside on a large screen protesters played video from Kavanaugh's confirmation hearing of testimony by Christine Blasey Ford, the woman who accused him of sexual misconduct.

His appearance marked the first time since joining the bench that Kavanaugh addressed the group that played a key role in his confirmation process. Grinning with pleasure, he delivered an address that was largely a laundry list of people to whom he offered "gratitude" for securing his "new job"— as a justice on the nation's highest court…

His appearance Thursday did not go off without a hitch. Protesters twice interrupted Kavanaugh's speech, the shrill sounds of whistles cutting through his words. At one point, there appeared to be a fight for control of the room's sound between the protesters' whistles and the crowd's applause.

In day-to-day life here in the nation's capital, where Kavanaugh was raised, people express both ardent approval and intense dislike for the justice. The Washington Post reported that Kavanaugh has been met with both insults and applause from other diners at a quiet French restaurant in his suburban Maryland neighborhood.

Even at invitation-only, conservative-friendly events, Kavanaugh meets critics. "You should be ashamed," yelled a young woman at Kavanaugh at The Ronald Reagan Institute's celebration of Justice Sandra Day O'Connor. Kavanaugh had come to the event to listen to his fellow justices, Ruth Bader Ginsburg and Sonia Sotomayor, speak about the legacy of O'Connor's life as the first female Supreme Court justice.
The ACLU, an organization that claims to support the Bill of Rights, has chosen to honor a woman who made a mockery of the 5th Amendment with her unfounded, politically-motivated sexual assault accusations against Kavanaugh. The ACLU serves as a glaring example that no leftist group can be trusted.
The pro-drag queen organizers allege violent threats.
By Shane Trejo
A

West Virginia public library

has cancelled their showing of drag queen story hour following a massive grassroots push back against the perverse engagement.
The Morgantown Public Library System issued a Facebook post announcing that the event would be cancelled, alleging that violent threats were the reasoning behind the decision.
"The Morgantown Public Library System (MPLS) regrets to announce that, due to multiple threats of violence against the volunteer readers, Drag Queen Story Time scheduled for November 16 is cancelled," they wrote.
"MPLS remains committed to fostering a love of reading for all ages and interests and to serving a diverse community. The Library will replace the cancelled event with a story time conducted by Library Staff. Families who planned to attend the 10 AM, November 16th story time will still be able to enjoy a family-friendly event that celebrates our love of books," they added.
The LGBT community of West Virginia is not taking this news lying down. They staged a protest in favor of the drag queen event outside of the library on Saturday, showing that they will continue to push their agenda no matter how angry it makes the community at large.
"We need to be extra clear about how welcoming this community is to offset the national press on how we're not. We are welcoming. Together, we will continue to make a difference for the better," the West Virginia LGBTQ Center wrote about their protest that they claim drew 60 people.
"This rally was also a wonderful statement of just how many organizations and even elected officials thought this was an important issue," they added.
Considering the history of drag queen story hour events, West Virginia residents may be correct to be concerned about it coming to their communities. Two sexual predators have already been found administrating drag queen story hour events to children in just one city:
After revealing that Houston public libraries allowed a sex offender to groom children at controversial 'Drag Queen Story Hour' programs, the Houston MassResistance whistle-blower group has found that another pedophile has been given intimate access to young children at these perverted events.

Houston MassResistance uncovered that William Travis Dees, who is a member of a draq queen group called the "Space City Sisters," has been participating in Drag Queen Story Hour events in the town. Dees is a child sex offender who brags about his time as a transgender prostitute.

"He was photographed at a Drag Queen Story Hour (DQSH) event carrying a rubber chicken – a symbol used by homosexuals to indicate a sexual preference for young boys," the Houston MassResistance wrote in a post.

Dees' stage name is Liza Lott, and he has served as a "greeter" during story hour to give himself special access to the children as their parents usher them in to have their souls warped. Houston MassResistance activists uncovered records showing Dees once victimized children as young as four years old with his vicious assaults.

"Dees was convicted in 2004 of sex crimes against four young children (ages 4, 5, 6, and 8), was jailed, and is listed as a 'high risk sex offender.' MassResistance activists have also identified numerous aliases which Dees uses for his various characters and personas," the whistle-blowers wrote.

"Since Dees was 16 years old at the time of his conviction, his record is "sealed" and not posted on government sites. However, it is available from other sex-offender record sources," they added.

Making matters even worse, the "Space City Sisters"drag group also engages in open blasphemy, mocking the Catholic Church publicly while celebrating degeneracy and gender bending. They are apart of a national network of heretics called the "Sisters of Perpetual Indulgence," which also targets kids at Drag Queen Story Hour events.
Perhaps the people of West Virginia have the right idea about this program, and more vigilant push-back will spread to other states against this glorified grooming operation.
Feds allegedly don't have manpower to investigate
Zero Hedge – NOVEMBER 18, 2019
Rep. Ilhan Omar (D-MN)

funneled another $150,000 in previously undisclosed funds to her lover

Tim Mynett

's political consulting group, within months of a New York Post report that the two were romantically involved.
"The 37-year-old Minnesota congresswoman's campaign has funneled $146,712.63 to Mynett's E Street Group since The Post in August reported allegations she was having an affair with her paid consultant, records show."
"The latest payments to Mynett's group were for digital advertising, fundraising consulting and video production." – New York Post
Mynett had already received $223,000 through Omar's campaign prior to this report, bringing his latest 'take' to a total of $370,000.
According to the Post, however, the federal agency charged with investigating the campaign finance complaint against Omar doesn't have the manpower to investigate.
"This is something every American should be very concerned about," said government affairs lobbyist Craig Holman with the watchdog group Public Citizen.
"We have no election cop on the beat. The Federal Election Commission essentially closed its doors so everyone knows they can pretty much do whatever they want to do and that's the status of our political system today."
The allegations of an affair, levied by Mynett's estranged wife Beth, have been denied by both Omar and Tim Mynett. Beth claims Tim left her in April over the affair with the Somali-born US Congresswoman.
And after allegedly committing perjury, immigration fraud, marriage fraud, state and federal tax fraud, and federal student loan fraud – and potentially marrying her own brother Omar filed for divorce in October from her husband Ahmed Hirsi (not the brother) amid the allegations, claiming their relationship was 'irretrievable." Hirsi had reportedly been pushing for a divorce for months.
"Conservative watchdog the National Legal and Policy Center filed a complaint against Omar with the Federal Election Commission in the wake of the bombshell report — seeking a probe into whether the Democrat used campaign funds to rendezvous with her alleged lover."
"But because the FEC has only three of six commissioner slots filled and needs at least four members to vote on complaints — their hands are tied."
"'It doesn't surprise me at all,'" Holman said of the continued payments from Omar to her alleged love interest. 'We literally have no election cop on the beat and we're entering the 2020 election that promises to be the most expensive election in history.'"
"The FEC complaint focused on the fact that more than $12,673.43 of the payments to Mynett were simply labeled 'travel expenses' — a potential breach of campaign finance law which states that travel expenses be itemized." – New York Post
For those keeping track, two members of 'the squad' are now linked to alleged inappropriate disbursements of campaign funds.
This state enforcer believes your kids are his property.
By Shane Trejo
Texas teacher

Anthony Lane

has laid the agenda bare of what public schools are doing in regards to the

LGBT agenda

.
The English teacher at Willis High School recently took to Facebook to denigrate parents who believe that it is improper to have events featuring drag queens at the school.
"I believe that raising a child is the responsibility of the community, and that parents should not have the final say. Let's be honest, some of you don't know what is best for your kids," he wrote.
Lane made it clear that he believes the parents should have no say in what their kids are taught, and that indoctrinators such as himself should have total control over the children's minds.
"Parents believe they should be able to storm the school in the name of political and religious beliefs if something happens in the school that they are morally opposed to. They forget that we make a promise to prepare their children to live in a diverse world. We are not required to protect the misguided, bigoted views of their parents," Lane wrote.
"If you want your children educated with your values, find a private school that will do it. The public education system is not here to serve your archaic beliefs," he added.
Lane also spoke at a public meeting claiming that it was necessary for the high school to host drag queen events in order to fight supposed homophobia.
"I think as a district we need to make an initiative to teach our kids to be tolerant and respectful," he said.
Last month, a drag queen showed up at the high school for a cosmetology class. Parents were not alerted beforehand, and it caused controversy after a photograph of the drag queen posing with students was posted on social media:
Oh Miss Lynn Adonis, how we thoroughly enjoyed your company today! Laughs all day and memories we'll never forget. So thankful for you! pic.twitter.com/Y7GjPziQsJ

— Willis High School Cosmetology (@willishscosmo) October 18, 2019
"I put numerous calls into the administrator's office, which of course they made it abundantly clear they will not talk about it," said concerned parent Dale Inman.
"I've got a problem when somebody with a false name enters a school and has advertised himself as an adult exotic dancer for men … Nobody would be allowed in a school under those circumstances," he added. "As a parent, I have a right to know who's in that school building."
Drag queens have emerged as a linchpin for LGBT outreach to children, as drag queens regularly host events in places where they will have access to kids such as public libraries and churches. At least two drag queens involved in story hour presentations have been revealed to be convicted sexual predators.
11/18/2019
That Schiff impersonation deserved max publicity.