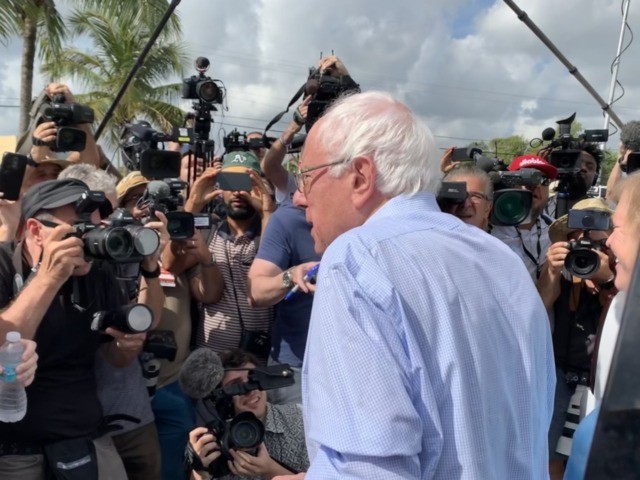 Supporters of

Sen. Bernie Sanders (I-VT)

are beginning to understand how badly the mainstream media has abused

President Donald Trump

— now that the abuse is being turned against them.
In the past several days, Sanders has been the target of withering, over-the-top attacks from journalists, sometimes backed by the Democrat establishment, which is terrified of him winning the nomination.
Some of Sanders's positions are, in fact, extreme, such as his support for the late Cuban dictator Fidel Castro, or his opposition to Israel, fueled perhaps by the antisemitic leftists who back his campaign.
But some of the criticism has been fraudulent, below-the-belt, unfair and plainly offensive.
On Saturday, for example, MSNBC's Chris Matthews compared Sanders's looming takeover of the Democratic Party to the Nazi invasion and occupation of France in 1940. The comparison was doubly offensive because Sanders, who is Jewish, lost relatives in the Holocaust. And it was also surprising because the attack came from left-wing MSNBC, the go-to network for many Sanders supporters.
Last week, prior to Sanders's victory in the Nevada caucuses, the media reported that U.S. intelligence officials had given him a defensive briefing about Russian effotts to intervene in the Democratic Party primary on his behalf.
That, at least, was an improvement over how the Obama administration dealt with such reports: rather than warning the Trump campaign, the FBI obtained warrants to spy on it.
But the Sanders camp believed that the story had been leaked to damage him politically, especially since the briefing had actually taken place a month before, not during the week of the Nevada caucus.
Another example is the media obsession with "Bernie bros," the name given to Sanders supporters who are particularly aggressive in support of their candidate, and hostile to rivals' supporters.
The phenomenon is real, but it is also not unique to the Sanders campaign.
In 2016, conservative filmmaker James O'Keefe uncovered how Democrats linked to the Hillary Clinton campaign were instigating fights at Trump campaign events in an effort to associate the candidate with anarchy.
This reporter has been accosted by Sanders fans — but also by others', and inexplicably booted from an event by former Rep. Beto O'Rourke (D-TX), something the Sanders campaign has never done.
Even if Sanders supporters could be said to worse than other candidates' supporters, the media lens appears to be focused on Sanders alone among his Democratic rivals.
In some respects, Sanders supporters are merely getting a taste of their own medicine.
Many fully supported the media's anti-Trump conspiracy theories, from the Russia collusion hoax to the false claim that the president referred to neo-Nazis as "very fine people." (Breitbart News challenged Sanders's campaign manager, Faiz Shakir, last week about the fact that Sanders continues to make provably false claims about what Trump said.)
However, their candidate is also undoubtedly the target of unfair attacks. It's the "Democrat-media complex" at work, taking out one of their own — not just because some disagree with him, but because they are afraid he will lose.
Perhaps it is finally be dawning on Sanders supporters, and others, that much of what they have been fed about Trump over the past four years by the mainstream media has been hackneyed partisan garbage — and for the same reasons, and by many of the same people.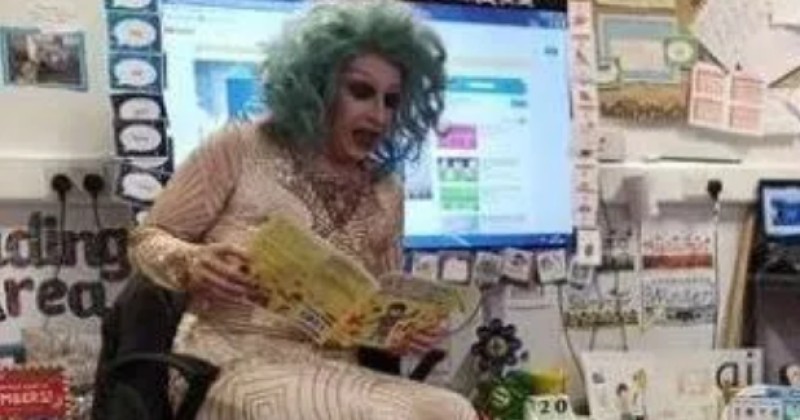 Drag queen had previously uploaded sexually explicit content to Twitter.
Paul Joseph Watson  – FEBRUARY 24, 2020
A Scottish MP invited a drag queen called 'Flowjob' who had previously uploaded sexually explicit content to Twitter to a primary school and then called parents who complained "homophobic."
MP Mhairi Black invited 'Flowjob' to Glencoates Primary School, Paisley where the drag queen read a story to kids as young as four.
The Sun reports, "The drag queen has regularly uploaded graphic pictures to Twitter, including of simulating a sex act with a dildo and simulating oral sex."
Parents subsequently complained that they were not informed of the drag queen's visit and said the visit was "outrageous" and "disgusting."
"While I don't agree with the abuse being given, my kids go to this school, there was no information fed to parents about this happening. Surely that's a parents choice?" one parent told the Daily Star, accusing the 'woke' headteacher at the school of trying to further her own career.
"Their username is 'flowjobqueen' and their timeline is full of explicit images of them simulating sexual acts. Of course they've just just done a drag queen story reading to primary school children," another parent wrote on social media.
MP Mhari Black reacted to the criticism by declaring the parents "homophobic."
"You just know that the people pretending to be livid that a drag queen read a book in a school are also the people who run out to buy their kids the latest Grand Theft Auto on release day," she said. "Your homophobia is transparent."
However, children's rights group forwomen.scot sided with the parents, saying that 'Flowjob' was an adult entertainer.
"Questions about this are legitimate," the group said in a statement. "A male who dresses as a sexualised parody of a women, goes by the name "flowjob" is hardly a role model for primary aged children. Did no one check this?"
A Renfrewshire Council spokesman said the visit should not have occurred due to the sexually explicit nature of the content posted by 'Flowjob', but that it was arranged as part of LGBT History Month.
As we previously highlighted, there have been numerous 'Drag Queen Story Time' events at UK libraries, schools and museums in the past few weeks, including an event for under-5's at a library in Newham, London.
Last month we highlighted the words of an actual drag queen, Kitty Demure, who posted a viral video in which he expressed his amazement at why 'woke' parents are allowing their kids to be around drag queens, asking, "Would you want a stripper or a porn star to influence your child?"
by Jim Hoft February 24, 2020
The

Dow Jones

erased all gains for 2020 at its open on Monday over fears of the spread of the

coronavirus

.
The stock market was down 3.12% when it opened on Monday.
Over the weekend there were major outbreaks of the coronavirus reported in South Korea, Italy and Iran.
The virus is spreading.
Six nations banned people crossing the border from Iran in an attempt to cut off the spread of the deadly virus.
There are at least 600 cases reported in South Korea.
by Eric A. Blair February 24, 2020
Call him Karl Marx Jr.
Sen. Bernie Sanders

, the Democratic socialist from Vermont who is now the frontrunner for the 2020 presidential nomination, released a new plan Monday to

give away $1.5 trillion in taxpayer cash

.
Under the plan, Sanders plans to provide universal child care and pre-K, spending $1.5 trillion over a decade for the "free" program. All Americans would guaranteed child care through age 3 followed by free pre-kindergarten education.
"As president, we will guarantee free, universal childcare and pre-kindergarten to every child in America to help level the playing field, create new and good jobs, and enable parents to more easily balance the demands of work and home," Sanders said in a statement.
Sanders says he would fund the program through his "tax on extreme wealth" over $32 million. His campaign claims that tax would bring in some $4.3 trillion over 10 years.
The socialist has a slew of "free" programs that cost trillions. He supports a single-payer "Medicare for All" system, wants to cancel all student debt and make public college free, and raise the minimum wage to $15 per hour. And Sanders advocates providing free breakfast, lunch and dinner to all students, regardless of income level.
"Exact cost projections on all of Sanders' proposals aren't available, in part because he hasn't fully fleshed out some of the ideas he's embraced (such as universal pre-K and child care)," CNN reported in January.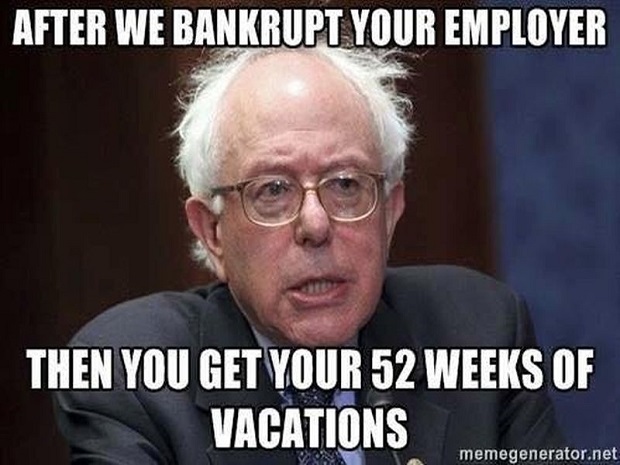 But a wide variety of estimates put the likely cost of the single-payer health care plan he has endorsed around $30 trillion or more over the next decade. Depending on the estimates used, including projections from his own campaign, the other elements of the Sanders agenda — ranging from his "Green New Deal" to the cancellation of all student debt to a guaranteed federal jobs program that has received almost no scrutiny — could cost about as much, or even more than, the single-payer plan. That would potentially bring his 10-year total for new spending to around $60 trillion, or more. …

"I think if the price tag for the Sanders agenda was [better] known … voters would blanch — even Democratic primary voters would blanch," said Jim Kessler, executive vice president for policy at Third Way, a centrist Democratic group. "The truth of the matter is in primary elections both in 2016 and so far in this one, he's allowed to skate. He gets graded on a curve. But if he were the nominee, the curve is over. The Republicans will spend a billion dollars picking apart every one of his plans." …

The sheer size of Sanders' spending agenda dwarfs the proposed tax increases he has offered to pay for it, economists across the ideological spectrum agree. Brian Riedl, a former Senate Republican budget aide who's now a senior fellow at the conservative Manhattan Institute, has calculated that at most Sanders' existing proposals to raise taxes on the wealthy, Wall Street and corporations would raise about $23 trillion over the next decade.

"There is nowhere near enough resources that you can credibly collect to pay for spending of this size [from the rich]," agrees MacGuineas. "When you are talking about a doubling in the size of the government, you are talking about significant tax increases on the middle class."
In addition, Sanders supports a plan offered by Rep. Alexandria Ocasio-Cortez she has dubbed the "Green New Deal." The cost for that program: $93 trillion.
Infected victims jump from 3 to 165 in just a few days.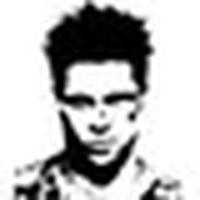 Submitted by Michael Every of Rabobank
Regular readers will know that our four projected

COVID-19

scenarios were "Bad, Worse, Ugly, and Unthinkable". Current news today suggests risks that the base case is rapidly shifting from "Bad", meaning only China is impacted, to "Ugly", where both emerging Asia and developed economies see soaring infection rates and deaths.
After all, following Vietnam, Iran now has eight deaths and an uncertain number of cases, prompting schools and universities to closed and the borders with Afghanistan and Pakistan to be sealed from the other side. For an economy already being crushed by sanctions, this is all that it needed. More worrying for markets, South Korea (with a GDP of over USD1 trillion) has also been swamped by hundreds of new cases, a 20-fold leap in just five days, and, as in China, is seeing the highest-level emergency declared, cities on lock-down, gatherings and travel bans in place, and the national assembly additionally suspended. Samsung has had to shutter at least one factory, in the city of Gumi. The Asian economy, already reeling, it about to suffer another major kick.
Worse, in Europe there also are over 160 cases in a cluster in northern Italy, with three deaths so far, and the regions of Lombardy and Veneto, the industrial and financial heartlands, in both panic and lockdown. Venice's Carnival has been cancelled, and so was a recent fashion show. Italy is 11% of Eurozone GDP, and those two regions are 30% of Italy's GDP. For a Eurozone already close to recession, that shock could well be more than enough to generate a downturn. Once again, we also see what we said we would in our recent virus special report: a "China-style" response: yesterday a train from Venice to Munich was stopped at the Austrian border because of fears that two passengers on board may have had the virus. So much for Schengen? Recall that the origins of the world "quarantine" come from Venice in an earlier phase of globalisation, and refer to the *40* days sailors had to stay on a visiting ship to prove they were not carrying an infectious disease. No just-in-time supply chains in those days though.
Meanwhile, China is saying the virus may not have started in the seafood market; hot-headed Chinese social media is saying it might have been America who started it; experts are saying COVID-19 can linger on surfaces for nine days, and is airborne, and can be passively carried with no symptoms for up to *27* days, nearly double the 14 days previously thought; and other reports show that false negative tests are a serious issue, with at least one confirmed case of a patient being tested negative twice and then switching to positive. As the WHO, which has urged us all to travel as normal until now, "because markets", wails, the window to stop this becoming a global pandemic is closing.
By contrast, China is doing its best to say that all is well. Unsurprisingly, since Party Chairman Xi Jinping placed his hand-picked people in charge, new cases have dropped sharply. Optimists see this means the lockdowns have worked – which means more global lockdowns must now be priced in, however; pessimists suggest data goal-seeking is playing a role here. However, deaths have not fallen yet, with another 97 yesterday raising the overall fatality rate worryingly (and one study of 53 Wuhan patients suggests a 61.5% fatality rate for those with any co-morbidity factor such as diabetes and/or heart or lung disease).
Just as unsurprisingly, Xi has publicly promised China will have beaten the virus by the end of March, and that the overall economic goals for 2020 are still in place, even as right now we are still basically flat-lining as shown by traffic congestion, pollution, and property sales. As we have already covered in recent weeks, the only way for BAU to return ASAP is for everyone to start travelling and gathering and working again: which is exactly how the virus will spread, especially after we have been told there is a 27-day latent period, as well as a clear tendency of asymptomatic carriers, and even more so now it has legs outside China too. Even so, people are being urged back to work as eagerly as they were being told to lock themselves in at home just two weeks ago.
Equally unsurprisingly, the PBOC, who have already lowered rates 10bp, are making clear that COVID-19 "will be short-lived and will not change the country's sound economic fundamentals". With several reports suggesting up to 85% of China's small business are going to run out of cash within three months, and many within weeks, its banks riddled with bad loans and already under-capitalised, and the state clearly about to embark on another massive debt-splurge to build more infrastructure to keep to a set GDP number regardless, even when China does re-emerge from COVID-19 it will be sagging under an even more unsustainable debt load, and the state will be playing an even larger economic role. It's also unclear if foreign firms will be as willing to be embedded in a long, China-centric supply chain regardless, making USD inflows less likely; and all of those issues above will mean the weaker CNY we have referred to for years. It is no surprise we are through 7 again; the larger surprise is that we are not closer to 7.20.
More broadly, of course, the "Ugly" scenario is seeing US Treasury yields test critical support levels. The 10-year is now at 1.47% and another leg down will see us in whole new territory. Likewise, the USD is on a roll upwards and threatening to push higher: imagine if European virus cases spread, the same happens in Japan, and China cannot reopen as planned. And imagine what a stronger USD on top of this virus backdrop will mean for emerging-market USD borrowers. Ugly indeed.
Such is the news-flow that I hardly have time to relate that Bernie Sanders handily won the Nevada Democratic caucus, leaving Joe "White Walker" Biden in a poor second place and Mike Bloomberg looking as user-friendly as his terminals are. That makes Bernie the clear presidential nominee front-runner at this stage – and makes many Never-Trumpers into Rather-Trumpers, I would imagine. And imagine if Bernie's plans for free healthcare for all intersect with a virus outbreak in the US….(on which note, please see our recent Through The Looking Glass report imagining a Sanders presidency).
Drone footage captured a queue of hundreds of people in

Daegu

,

South Korea

as they queued for facemasks amid the coronavirus outbreak. The majority of recent cases in the nation were traced back to the city.
By Dr. John Campbell – 2/24/2020
You can't call a pandemic if the word doesn't exist in the WHO vocabulary as of today.
The WHO has no credibility. It's just a mouthpiece of the governments that fund it. They want to avoid financial collapse at all cost so of course the WHO downplays threats. Follow the money. Right now they are just buying time before everything goes to shit. Intelligent people should prepare accordingly.