More than 100 people, including several children, were shot in Chicago just over the weekend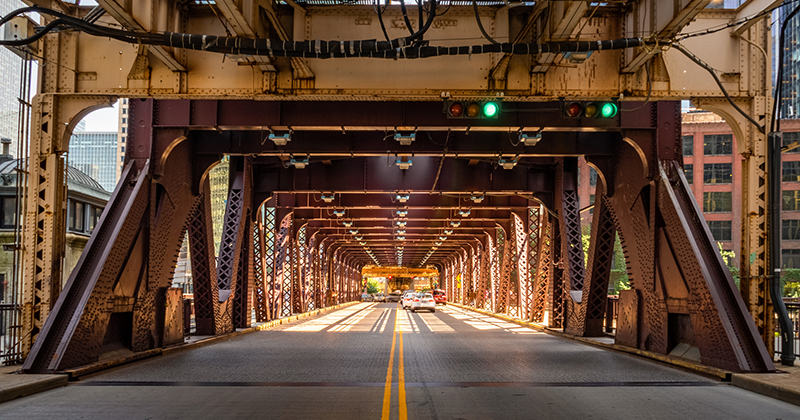 US President Donald Trump

said that Democratic Party mayors and the

Barack Obama

administration have done "virtually nothing" to combat violent crime in major American cities like Detroit and Chicago.
"Chicago is an example, it's worse than Afghanistan, it's worse than… Honduras," Trump told Fox News anchor Sean Hannity.
We have cities that are worse, in some cases – far worse. Take a look at Detroit. Take a look at what's happening in Oakland. Take a look at what's happening in Baltimore… These cities, it's like living in hell.
Trump said that these cities are "Democrat-run," blaming the Democratic Party for doing "virtually nothing" to curb the high crime rate.
Though the annual murder rate has decreased in Chicago in recent years, it remains as one of America's most dangerous cities, along with Detroit and Baltimore. More than 100 people, including several children, were shot in Chicago just over the weekend, 15 of them fatally. On May 31, 18 people were killed in the city, making it the single most violent day in Chicago in six decades, local media reported.
Trump also warned that he will intervene in Seattle, Washington, where activists set up a six-block 'autonomous' zone downtown, known as CHAZ/CHOP, barring police from entry. Several shootings took place at the area, leaving one man dead.
"If they don't do something with Seattle, we're going to do that. We're going to go in there," the president said.
The activist-run enclave in Seattle was established during a wave of anti-racism and police brutality protests triggered by the death of an unarmed black man, George Floyd, during a botched arrest attempt by a white police officer in Minneapolis, Minnesota, last month. Some protest rallies in major cities were followed by fierce riots and looting.
The deaths of Floyd and other African Americans in encounters with officers have led to a rise in anti-police sentiment across the country.
6/25/2020
All this is happening so Obama can't be held accountable because he's black. You Watch.
By KRISTINA WONG  – 6/24/2020
Former Vice President and now 2020 Democrat presidential nominee

Joe Biden

claimed months ago that he knew "nothing" about moves to investigate former Trump National Security Advisor

Lt. Gen. (Ret.) Michael Flynn

, but newly-released documents proved otherwise.
Biden, appearing in May on ABC News' This Week, was asked by news anchor and host George Stephanopoulos what he knew about moves to investigate Flynn while he was vice president.
Biden first responded, "I knew nothing about those moves to investigate Michael Flynn."
When confronted by Stephanopoulos that he attended a now-famous January 2017 Oval Office meeting with then-President Obama and other top officials where they discussed Flynn, Biden claimed he understood the question to be whether he had anything to do with Flynn's prosecution.
Then he said, "I was aware that they had asked for an investigation," without specifying who "they" were.
"But that's all I know about it. I don't think anyone else — look, think about this," he said, changing the subject to coronavirus. "This is all about diverting attention."
However, newly-released handwritten notes from former FBI agent Peter Strzok show that not only was Biden aware of President Obama's order to investigate Flynn, but he had suggested that Flynn had violated the 1799 Logan Act for speaking to then-Russian Ambassador to the U.S. Sergei Kislyak as incoming national security adviser.
Those phone calls — just some of hundreds Flynn had with foreign leaders during the transition period after the election — were used as the basis for the Obama administration to continue investigating Flynn and to interview him and get him to admit to violating the Logan Act or to get him to lie and be prosecuted.
Previously released documents showed that the FBI had moved to end its investigation on whether Flynn was a Russian agent until Strzok intervened, based on the calls with Kislyak. That happened right around the time of the Obama Oval Office meeting.
Strzok's notes were released Wednesday, after an outside prosecutor appointed by Attorney General Bill Barr to look into the FBI's handling of the investigation into Flynn, U.S. Attorney Jeff Jensen, found the notes and handed them over to the DOJ.
Flynn's defense team, led by lawyer Sidney Powell, then filed a motion for the release of the notes.
The notes also show that Obama had directed the FBI to have the "right people" look into Flynn. They also show that then-FBI Director James Comey said Flynn's phone calls with then-Russian Ambassador to the U.S. Sergei Kislyak were "legit."
6/11/2020
"He's fine in the basement "😂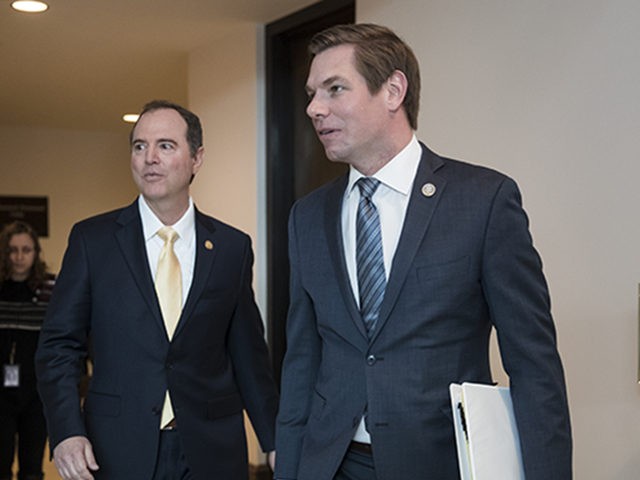 Twitter

on Tuesday began

"fact-checking"

President Trump's tweets but let elected representatives of the U.S. Congress claim that the president's campaign colluded with Russia to win the 2016 elections for three years.
Jack Dorsey, the founder and CEO of Twitter, said Wednesday evening that the company's intention is to "connect the dots of conflicting statements and show the information in dispute so people can judge for themselves."
However, for three years — throughout 2017, 2018, and 2019 — Democrat members of Congress stated as fact on Twitter that they had evidence that Trump colluded with Russia, which fueled the leftist narrative that the election was illegitimate.
Their claims were "in dispute" by other members of Congress, as well as members of the Trump administration and the president, but Twitter never flagged them as such, as it did with Trump's recent tweets.
On April 21, 2019, House Intelligence Committee Chairman Adam Schiff (D-CA) tweeted that special counsel Robert Mueller "did find evidence of collusion."
In fact, Mueller's report — released three days before — said that since collusion was not a legal term, his team looked for any conspiracy or coordination with Russia and did not find any.
It said, "The investigation did not establish that members of the Trump Campaign conspired or coordinated with the Russian government in its election interference activities."
However, there was no Twitter "fact check" for Schiff.
Similarly, almost a month after Mueller released his report, Rep. Ted Lieu (D-CA) tweeted there was "some collusion." He previously tweeted that he used the word "collusion" as "shorthand for conspiracy" — which Mueller explicitly did not find.
Lieu was not "fact-checked," although Mueller's report disputed his tweet.
Rep. Eric Swalwell (D-CA) on January 17, 2019, claimed that a BuzzFeed report was "MORE evidence of collusion." No "fact-check" from Twitter. His tweet was retweeted more than 3,000 times and liked more than 12,500 times.
He also claimed seven days earlier, "I saw collusion from the very beginning."
In 2018, Schiff claimed that there was "evidence of collusion between the Trump campaign and Russia" in "plain sight."
Swalwell claimed that the House Intelligence Committee had "unearthed evidence of collusion." His tweet has not been "fact-checked" even though the committee recently released more than 50 interview transcripts with former Obama and Trump campaign officials who presented no evidence of collusion.
On March 17, 2018, Schiff stated as fact, "We did find evidence of collusion."
On February 28, 2018, Lieu stated, "Issue is not whether there was collusion. Issue is how high up the campaign did the collusion go."
Lieu on January 10, 2018, tweeted, "The evidence shows not just collusion, but also Obstruction of Justice" by Trump "on multiple occasions."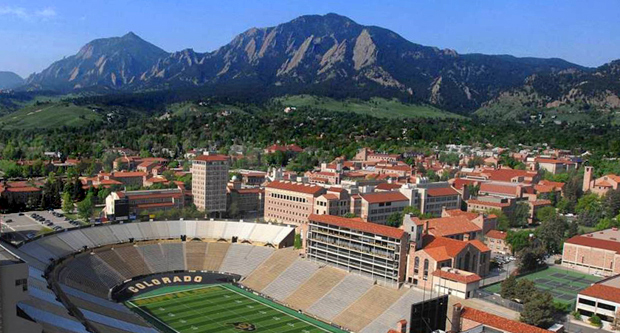 Higher education redistributing taxpayer dollars to illegal aliens
By Eduardo Neret – May 19, 2020
As millions of Americans struggle with the economic impact of the coronavirus pandemic, a number of

Colorado colleges

and

universities

are providing aid to

illegal immigrants

and

international students

.
The Trump administration previously issued guidance barring these students from receiving funding through the Coronavirus Aid, Relief, and Economic Security (CARES) Act.
According to a report in the Denver Post, the institutions are providing aid to illegal immigrants from other sources.
Colorado State University spent $600,000 to provide $1,500 grants to 400 students. Of these students, 218 were illegal immigrants. The remaining students were those who otherwise did not qualify for CARES Act aid, such as international students. In a statement to Newsweek, CSU spokesman Mike Hooker said that funding for the grants came from "accessing state, institutional, and private funding sources."
Metropolitan State University of Denver is raising $300,000 for students who are recipients of the Obama-era Deferred Action for Childhood Arrivals (DACA) program. The school claims the money will be disbursed in payments ranging from $250 to $650 based on need.
The University of Colorado has a relief fund specifically for students who do not qualify for federal or state aid as well. A website for the fund states DACA students "will receive preference" for the financial aid, which can reach up to $1,000.
David North, a fellow at the Center for Immigration Studies, told Campus Reform that while he has "no trouble" giving grant money to legal immigrants, he is "totally opposed" to grant money for illegal immigrant students.
"No one in illegal status should be PAID to stay in this country," North said. "Though many of these students are decent human beings, there should be no reward system for lawbreakers, with a single exception. An undocumented student in a U.S. college who wants to return to the nation of origin should be given a one-way plane ticket, and maybe $500 (in a check cashable only in the home country and only cashable after 60 days in that country)."
CSU received more than $17 million in federal funding from the CARES Act, more than $8 million of which is allocated for direct student assistance. Similarly, UC received more than $36 million across all of its campuses, with more than $18 million meant directly for students.
MSU received more than $14 million in federal funding, with more than $7 million meant to be allocated to students.
By Joe Hoft – May 15, 2020
Representative Jim Jordan

requested the US State Department under

Mike Pompeo

to turn over documents related to Obama Deep State employee

Eric Ciaramella

and Ukrainian firm Burisma.
Sara Carter reported overnight:
Republicans are demanding that Secretary of State Mike Pompeo turn over a broad scope of unredacted Obama-Biden State Department documents pertaining to the corrupt Ukrainian company that was at the center of the impeachment inquiry earlier this year against President Donald Trump.
In a document sent to Pompeo, Jordan wrote:
"I write regarding documents that the State Department recently released pursuant to the Freedom of Information Act (FOIA)," stated Jordan, in a letter to Pompeo on Thursday. "Although these documents are partially redacted, they appear to shed new light on the actions of State Department employees during the Obama-Biden Administration in relation to the corrupt Ukrainian energy company, Burisma Holdings, and its founder, Mykola Zlochevsky."

Jordan requested that the information be delivered to the committee by May 28. He asked for:

Unredacted copies of all documents released pursuant to the Freedom of Information Act relating to Burisma Holdings, Mykola Zlochevsky, or Hunter Biden;
All documents and communications referring or relating to Burisma Holdings or Mykola Zlochevsky for the period January 1, 2014, to January 20, 2017; and
All documents and communications referring or relating to Hunter Biden, Christopher Heinz, or Devon Archer for the period January 1, 2014, to January 20, 2017.

According to Jordan the State Department documents also reveal that the alleged "whistleblower" who began the partisan impeachment against Trump "also played a role in facilitating the Obama-Biden Administration's interactions with the Ukrainian government relating to Burisma and Hunter Biden."

Jordan told Pompeo that the documents reportedly detail "how the 'whistleblower,' as a National Security Council (NSC) detailee, hosted a White House meeting that took place with Ukrainian prosecutors in January 2016 regarding a concern that Hunter Biden's role with Burisma could complicate a potential prosecution of the company's wrongdoing."
We first reported on the meeting at the White House involving the suspected fraudulent impeachment whistleblower, Eric Ciaramella, in early November 2019.
According to Stephen McIntyre a demand that Ukrainian top prosecutor Viktor Shokin be fired as a condition for an IMF loan, almost certainly originated with Biden staff.
The demand was first announced to Ukrainian prosecutors at a January 19, 2016 meeting with US officials hosted by Eric Ciaramella.
A search on the White House visitor logs during the final year (2016) of the Obama administration lists Eric Ciaramella over 200 times. Ciaramella hosted a meeting with Ukrainian diplomat Andrii Telizhenko on January 19, 2016 in the Obama White House.
And we also discovered that Artem Sytnyk, the director of Ukraine's National Anti-Corruption Bureau (NABU), a Soros group, who leaked documents on kickbacks to Manafort during the 2016 election, was also at the meeting.
Fool Nelson first reported this on October 12 before Ciaramella was alleged publicly to be the whistleblower.
We reported that this was the only listed White House meeting attended by Andrii Telizhenko in 2016. This was also the meeting where Hunter Biden was discussed. This was the meeting where Ukrainians were told to end their investigation of Hunter Biden. And White House expert Eric Ciaramella HOSTED the January 19, 2016 meeting.
Other individuals with shady backgrounds visited Eric Ciaramella in the White House –
Here's a guest from the Hudson Institute and Estonia –
(The Hudson Institute promoted a piece by George Soros where he claimed the war on drugs had failed.)
And another from Estonia –
And a Deep State Pentagon official specializing in Russia, George Tagg, Jr. –
And another connection to Soros via USAID – Suren Avanesyan – Soros reportedly received US taxpayer dollars through this agency –
Suren Avanesyan currently serves as Acting Division Chief of the Democracy and Governance Division and Senior Advisor for Rule of Law, Governance and Anti-Corruption in the Bureau for Europe and Eurasia in the United States Agency for International Development (USAID). As Division Chief, he is responsible for managing a team of senior technical advisors, project support staff and for determining strategic direction and priorities of the Democracy and Governance Division.
Here's Bart M.J. Szewczyk from the Marshall Fund –
About the Marshall Fund –
And here's another connected to USAid and George Soros – John VanSandt –
And another connection to the Ukraine – Joseph Wereszynski –
And the Ambassador to Lithuania –
And another from the Marshall Fund – Michael Kimmage –
And a lady from Lithuania – Solvita Aboltina – she looks nice –
And a couple more from the Baltic States – where money laundering ran high
And another from Latvia –
What were all these shady individuals from Baltic States and Soros connected entities doing with Eric Ciaramella in Obama's White House?
Let's hope Pompeo's State Department addresses the House request.  If not, then it's time for Pompeo to go.
Hat tip D. Manny
By Jim Hoft – May 14, 2020
DEEP STATE ERUPTS!
Judge Sullivan appoints Retired Judge to Fight Back Against Trump DOJ and

Attorney General William Barr

!
As we reported last night–
Obama's Deep State henchmen who set up General Flynn and the crooked politicians and media hacks who supported them are terrified.
TRENDING: BREAKING: DEEP STATE FIGHTS BACK! Judge Sullivan Appoints Retired Judge to Argue Against Government's Motion to Dismiss Case Against Flynn – Wants to Hold Flynn in Contempt!
More information on Obamagate is expected to drop in the coming days.
An audio of former President Barack Obama, whose Administration spied on the Trump team and Administration, was released by deep state reporter Michael Isikoff at Yahoo News on Friday night.
In the "call" which appears totally set up, Obama says he is concerned about "the rule of law."
Obama also accused Flynn of committing "perjury"!
Apparently, Judge Emmet G. Sullivan took this call to heart.
On Tuesday the Clinton-appointed judge made a dirty, political move to delay justice for General Mike Flynn.
The Justice Department dropped its case against General Mike Flynn last Thursday after bombshell documents released proved he was framed by Comey's FBI.
But Judge Sullivan extended the case by soliciting amicus briefs to allow for public comment on Flynn's criminal case.
And now this…
Judge Sullivan today appointed retired Clinton appointee judge John Gleeson to argue against the government's motion to dismiss the charge against Flynn!
This is unheard of!
On May 11, 2020, John Gleeson penned this Washington post article "The Flynn case isn't over until the judge says it's over".
First the attorneys for the Mueller team withheld Brady evidence from General Flynn for over a year and now this crooked judge won't acquit!
Also Sullivan asked the retired judge to look at whether Flynn could be held in criminal contempt for perjury.
**** This is exactly what Obama said — even though Flynn DID NOT commit perjury!
THE DEEP STATE IS FIGHTING BACK!
Via Kyle Cheney from far left Politico.
Here is Judge Sullivan with James Boasberg & Rosemary Collyer who both signed the FISA warrant. Judge Contreras Flynn's first Judge had to be removed from the case because of his personal relationship with Strzok. And the corrupt Amy Berman Jackson.
Carol Baker Proposed Eliminating White People To Increase Vaccination Rates
By Patrick Howley – May 14,2020
Dr. Carol Baker

, a vaccine expert who was appointed by the

Obama administration

to lead a

CDC

advisory committee and was honored at a ceremony funded by the

Bill and Melinda Gates Foundation

, is facing widespread criticism following a NATIONAL FILE report on her videotaped proposal to "get rid of all the whites in the United States" to stop

"vaccine refusers"

(Video Featured Below). A reader sent us the Texas Medical Board's response to a formal complaint against Baker. The letter states that "the Board has already been notified of the allegations made in your complaint."
Carol Baker's reviews on WebMD are also justifiably negative these days, including "This woman dreams of being the new Adolf Hitler" and "Ending the existence of white peoples in America isn't preventative medicine, it's genocide."
Dr. Carol Baker of Houston is caught on tape proposing that society "get rid of all the whites in the United States" to reduce the number of "vaccine refusers." Baker has recently served as the executive director of the Center for Vaccine Awareness and Research at Texas Children's Hospital. Baker was honored in Washington, D.C. with the Sabin Vaccine Institute's 2019 Albert B. Sabin Gold Medal at a ceremony "made possible in part by the Bill & Melinda Gates Foundation and Pfizer." In 2009, Obama administration Health and Human Services Secretary Kathleen Sebelius appointed Baker to chair the Advisory Committee on Immunization Practices Centers for Disease Control and Prevention (CDC). Baker chaired through committee until 2012 and she served as a liaison representative of that committee as recently as 2019.
"So I have the solution. Every study published in the last five years, when you look at vaccine refusers. I'm not talking about…hesitance, most of them we can talk into coming to terms. But refusers. We'll just get rid of all the whites in the United States," Baker said at the "Achieving Childhood Vaccine Success in the U.S." expert panel discussion sponsored by the National Meningitis Association in New York City on May 9, 2016. "Guess who wants to get vaccinated the most? Immigrants."