Many realize the government won't protect them.
By Richard Moorhead  – 6/25/2020
2020 is shaping up as an all-time historic year for the

firearms industry

, as sales continue to surge, particularly among first time gun owners largely in response to left wing criminal riots and the nationwide

"defund the police"

movement.
Sales of firearms have already crushed 2019's figures amidst the national uncertainty of the coronavirus pandemic, in some cases outnumbering the previous year's sales estimate figures by percentage of 70% and 85%. The nationwide riot and anti-police movement seems to have fueled the already-astronomical demand for guns to an ever greater degree, according to reports from the National Shooting Sports Foundation.
The firearms industry research group, which compiled the statistics indicating a surge in gun sales during the pandemic, is reporting that retailers are describing a similar panic buy in response to the nationwide riots.
Mark Olivia of the NSSF explained the sudden demand for firearms "You're seeing a reaction to people's concerns about being able to provide safety for themselves and the ones that they love." According to NSSF statistics, women make up 40% of first-time gun owners in 2020, with many of them hailing from left-wing states such as California.
Firearms retailers who report to NSSF indicate that 40% of their total sales were to new gun owners, as well.
Semiautomatic handguns continue to sell as the preferred firearm of 2020 'panic buyers,' with shotguns in second place.
In a world where major American municipalities are going through with plans to abolish their police departments as rampaging left-wing mobs enact terror and destruction upon the community, many Americans are deciding to take precautions relating to their own personal safety through gun ownership.
He says the man had tried to break into his store on three straight nights.
By Richard Moorhead – 6/3/2020
A

South Philadelphia

gun store owner shot and killed a man who had broke into his store early Tuesday morning.
He's recounting seeing three men using bolt cutters to cut through the padlock locking the fence to the building containing Firing Line Inc. on surveillance camera. After the three men broke into a back window and entered the first floor of the building, the store's 67-year owner retrieved his Bushmaster M4 AR 15-style rifle, later firing one shot at the group of three men when they made their way upstairs. The store's owner had realized that the burglars were armed, and fired at the men.
One looter was killed from the shot, and the other two fled.
Philadelphia Police Inspector Scott Smalls is describing the incident as a clear cut example of self defense. After questioning of the gun store owner and review of surveillance camera footage, he won't face any criminal charges for defending his shop.
By Mark Dice – May 13, 2020
If CNN doesn't like OAN then it must be an honest news organization.
By Jim Hoft – May 13, 2020
Washington State Governor Jay Inslee

gave an update on reopening Washington's economy and contact tracing during the coronavirus pandemic.
During his press conference the Democrat Governor warned citizens that those families with an infection will not be allowed outside of their homes. Someone else will have to do their shopping for them.
Governor Inslee: As far as refusal it really shouldn't come to that…
For those businesses/individuals that don't comply, the governor stated that he confirmed with Attorney General Bob Ferguson, there will be sanctions in civil or crimal court.
At timestamp 38:55 in the video of the press conference below, one reporter asked: "When it comes to contact tracing, how are you guys going to handle people or families who want to refuse to test or to self isolate? If they want to leave their home to get groceries I know you've said they can't do that; how will you make sure they don't?"
Below is Jay Inslee's response:
Therefore, those individuals that refuse to cooperate with contact tracers and/or refuse testing, those individuals will not be allowed to leave their homes to purchase basic necessities such as groceries and/or prescriptions. According to Governor Inslee those persons will need to make arrangements through friends, family, or a state provided "family support personnel."
Most cases involved small business owners trying to survive amid economic disaster
Zero Hedge – MAY 4, 2020
People across the US have been using quarantine lockdown violations to snitch on others.
Sometimes, it's a stranger, but more often than not, people are snitching on others they know – sometimes all too well.
Arguably the best single piece of reporting ever published by the now-defunct Splinter News was a piece resulting from a FOIA request on immigration 'snitches' – people who report the undocumented to ICE or other federal immigration authorities. Splinter found a surprising pattern of people trying to have family members – more often than not their in-laws – deported.
Now, the Independent reports that hundreds of Missouri residents have had their personal details shared online after the publication of a document that recorded reports made by people tattling on lockdown violators.
Some individuals – who asked to remain anonymous despite being named in a public Facebook group as lockdown snitches – reportedly told the Independent that they are seriously concerned about facing consequences for 'snitching' on coronavirus rulebreakers in St Louis County.
The people who were ratted on included mostly small business owners who were reported for flouting lockdown laws – i.e. (in many cases) simply trying to survive – by patrons, competitors and, of course, the haters.
The names and addresses of the 900 'snitches' were released totally legally – via an FOIA request (any jailhouse snitch will tell you to beware the fact that there will always be a record of cooperation for constitutional reasons). They were then rounded up and posted in the Facebook group with the explicit intent of 'naming and shaming' them.
"I'm not only worried about COVID, I'm worried about someone showing up at my door, showing up at my workplace or me getting fired for doing what is right," said a woman named Patricia, who was named as one of the 'snitches.'
"When there is something that happens next time, I'm not going to feel safe or protected enough to call the local authorities."
"We're in a society where doing what's right doesn't always get rewarded," added Patricia. "We have to be extra careful because we don't have the strength to fight this."
The complaints resulted in 29 businesses receiving court summons in April. Some of the snitches said they snitched on their employers for abusing them or other workers.
This might be the only incidence where snitching on your small-business tyrant boss might be acceptable, though it's important to take into consideration the fact that sometimes good, reliable and fair people will do desperate shit to save their livelihoods.
Missouri's St Louis County has confirmed the most cases and deaths from COVID-19 than any other part of the state. Doug Moore, the head of communications for the county executive, said the names and details of the complainants simply couldn't be legally redacted.
Moore added that "withholding information goes against what journalists push us to be – as transparent as possible."
Like the old saying goes: "Snitches get stitches."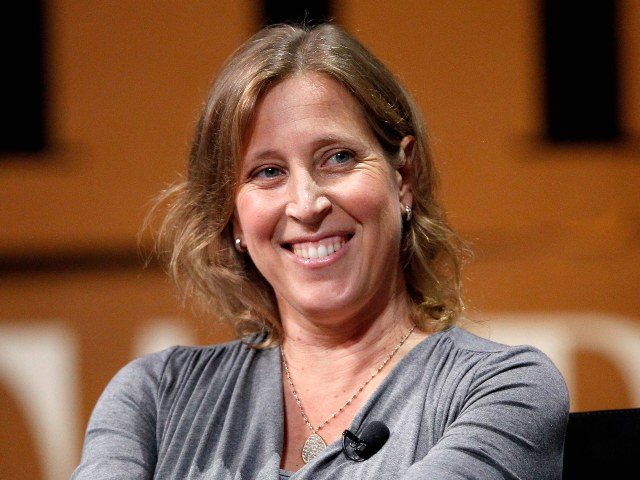 By Allum Bokhari – 4/29/2020
YouTube

has released a statement on its decision to censor a video of two doctors in

Bakersfield, California

, making the case for an end to

Chinese virus lockdowns

.
In a statement provided to 23ABC, the local Bakersfield news station that uploaded censored video, the Google-owned platform said:
We quickly remove flagged content that violate our Community Guidelines, including content that explicitly disputes the efficacy of local healthy authority recommended guidance on social distancing that may lead others to act against that guidance.

However, content that provides sufficient educational, documentary, scientific or artistic (EDSA) context is allowed — for example, news coverage of this interview with additional context. From the very beginning of the pandemic, we've had clear policies against COVID-19 misinformation and are committed to continue providing timely and helpful information at this critical time.
YouTube has used the pandemic to increase its censorship and control over the flow of news. It recently introduced "fact check" labels next to videos, and its CEO has warned that any information that contradicts World Health Organization guidelines will be removed from the platform. Over the weekend, the platform took down a video explaining UV light treatment from a life sciences company that has partnered with Cedars-Sinai hospital in L.A.
The video of the Bakersfield doctors' press conference can still be found on other video-hosting platforms, and the first part remains hosted on other YouTube channels.
Arguing that the Chinese virus has proven less deadly than previously believed, the doctors argued for a speedy reopening of the country.
"We have 39.5 million people, if we just take a basic calculation and extrapolate that out, that equates to about 4.7 million cases throughout the state of California," said Dr. Erickson. "Which means this thing is widespread, that's the good news. We've seen 1,227 deaths in the state of California with a possible incidents or prevalence of 4.7 million. That means you have a 0.03 chance of dying from COVID-19 in the state of California."
The fight against tyranny is intensifying quickly.
By Shane Trejo
Anti-quarantine protesters in

Michigan

are claiming that they were accosted by security personnel while protesting inside the Capitol against the shutdown that is crippling the state economy.
Governor Gretchen Whitmer has been the target of high-profile protests in recent weeks due to her restrictions on Michigan citizens. Her goons have hassled Michigan residents for boating, cited people for gathering outdoors in private backyards, and put thousands of small businesses out of commission. This caused protesters to gather outside of her taxpayer-funded mansion last week, and commence the historic "Operation Gridlock" display that has since gone viral and spread throughout the country.
Graphic videos have been posted on social media of protesters being physically removed from the Capitol premises. One protester, Michigan United for Liberty organizer Wendy Darling, received particularly harsh treatment. During one stretch of the video, she can be seen having a panic attack. She reported suffering serious injuries and needing to be hospitalized because of how she was treated by security personnel in the Capitol.
Trending: Michigan Doctor Charged with Felonies for Treating Coronavirus Patients with Vitamin C
"I went above and beyond to get extra press credentials today and then they wouldn't let us in and wouldn't let the Capitol Police come in and took upon theirself to assault and battery me," Darling said in a video address to her supporters describing the abusive treatment she received while awaiting her X-rays in a local hospital.
"The numbness from the panic attack is wearing off. In a lot of pain. Whole right side of body, head, neck, back, my right wrist is the worst from the Friction burns," Darling wrote about her incident in the Michigan United for Liberty group on Facebook.
She added: "Completely unnecessary. Illegal for so many reasons."
Law enforcement is aware of the matter and are conducting an investigation into the case of blatant thuggery against these individuals who were exercising their 1st Amendment rights.
"One of the protesters — one of the citizens — that was removed from the House gallery was complaining of unspecified injuries. At her request, she was transported from the Capitol Building down to Sparrow Hospital. I have one of my detectives, sergeants, down at the hospital now that is interviewing her, taking her statement as to what happened and her account of what transpired. If she has any injuries, they will be documented and photographed and they will be included in our report that is sent to the prosecutor's office," said Michigan State Police 1st Lt. Darrin Green.
Darling is already one of the many individuals working on various lawsuits against the state over the governor's unconstitutional edicts. Because of her mistreatment in the Capitol, Darling may be working on another lawsuit to redress the cruel and unusual punishment inflicted upon her earlier today in the future as well.
By Jim Hoft – 4/22/2020
The New America:

Violent Criminals

are freed and innocent mothers in playgrounds are arrested in front of their children.
This has got to stop.
A young mother was arrested by police in Idaho for playing with her children in a park.
The video is extremely disturbing!
TRENDING: This Has to Stop: Mother Handcuffed and Arrested by Police in Idaho for Letting Kids Play in a Park (VIDEO)
The American people won't put up with this bullsh*t much longer.
Especially when they can't put bread on the table because Dr. Fauci urged the president to shut down the economy based on faulty models.
https://twitter.com/DC_Draino/status/1252760509113344002
John Cardillo weighs in…