LET'S SEE . . .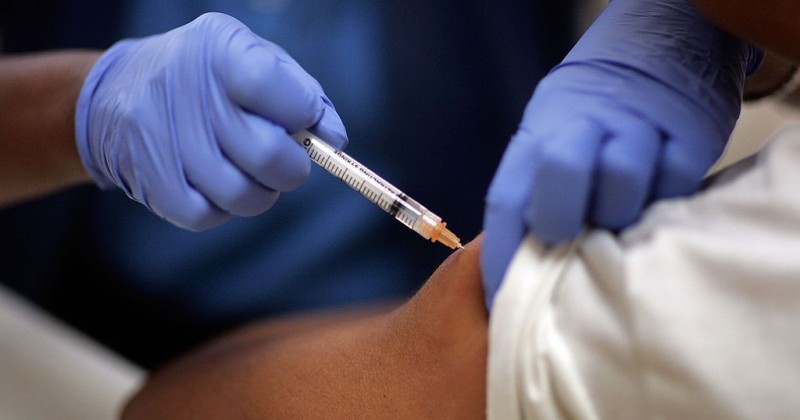 Advocates making it mandatory to take vaccine to fly.
By Paul Joseph Watson – May 14, 2020
The New York Times

has published an article by popular author

Kevin Roose

in which he expresses his concern that half of Americans would refuse to take a coronavirus vaccine.
The vaccine, if it ever gets produced since there has never been one for any coronavirus including SARS, is likely to take 12-24 months according to experts.
In his article entitled What if we get a Covid-19 vaccine and half the country refuses to take it?, Roose laments the popularity of an anti-vaxxer video called Plandemic, which despite being censored numerous times by every major social media network has still been seen by millions of people.
Roose says that the urgency with which a vaccine will need to be produced will allow anti-vaxxers to claim it's unsafe.
"Any promising Covid-19 vaccine is likely to be fast-tracked through the testing and approval process," he writes. "It may not go through years of clinical trials and careful studies of possible long-term side effects, the way other drugs do. That could create an opening for anti-vaccine activists to claim that it is untested and dangerous, and to spin reasonable concerns about the vaccine into widespread, unfounded fears about its safety."
The involvement of Bill Gates in the distribution of any vaccine will also fuel a backlash, according to Roose.
"If that's the case, anti-vaccine activists, who have been crusading against these groups for years, will have plenty of material stockpiled to try to discredit them. They are already taking aim at Mr. Gates with baseless conspiracy theories claiming that he created and is trying to profit from the virus. These theories will be amplified, and the attempts to discredit leading virus research efforts will intensify as the vaccine nears."
Finally, he asserts that it would be "a good idea" to make the vaccine mandatory if Americans want to fly or send their kids to certain schools, but that this "would play into some of the worst fears of the anti-vaccine movement" and create "a tangle of legal roadblocks and damaging publicity campaigns."
MY FELLOW AMERICANS TAKE THE SAME PATH.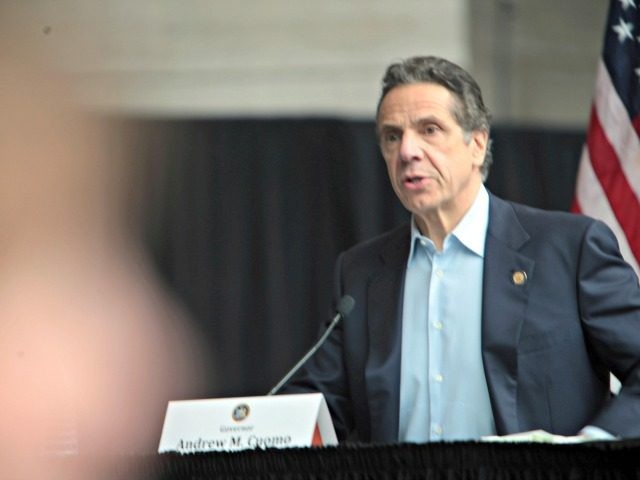 By Joel B. Pollak – 4/30/2020
New York State

officials allowed nursing home employees infected with

coronavirus

to continue to work and to treat residents at the

Hornell Gardens

facility in rural

Steuben County

, according to a New York Post report.
Gov. Andrew Cuomo has come under increasing scrutiny for a March 25 directive ordering nursing homes to accept coronavirus patients. The text of the directive stated (original emphasis): "No resident shall be denied re-admission or admission to the NH [nursing home] solely based on a confirmed or suspected diagnosis of COVID-19. NHs are prohibited from requiring a hospitalized resident who is determined medically stable to be tested for COVID-19 prior to admission or readmission."
Cuomo has since said that nursing homes could tell the state Department of Public Health they could not accept such patients, or transfer them to other facilities. However, some homes have said that the state was unresponsive when they reached out, and that they felt intense pressure to accept the patients — despite the unique risk coronavirus generally poses to elderly people.
The Post reported Thursday:
The state Health Department allowed nurses and other staff who tested positive for the coronavirus to continue treating COVID-19 patients at an upstate nursing home, The Post has learned.

State officials signed off on the move during an April 10 conference call that excluded local officials from Steuben County, who protested the move, according to a document provided by the county government's top administrator, Jack Wheeler.

At least 15 people have died at the Hornell Gardens nursing home in the tiny town of Hornell since the outbreak, according to county tallies. State records show just seven deaths across the county and include no data about this home.
Roughly one third of the staff and residents at the home have contracted the virus, the Post added.
Last week, Steuben County reported that 73% of its 33 coronavirus deaths at the time had been linked to nursing homes.
By Jim Hoft – 4/30/2020
Illinois Governer J. B. Pritzker

has the state in lockdown and businesses shut down until the end of May.
An Illinois legislator on Wednesday filed a second legal challenge to Pritzker saying the Democrat governor's emergency powers are limited to 30 days and that Pritzker therefore had no right to extend his March 21 order through the end of May.
But not all Illinois residents are equal.
Governor Pritzker recently sent his wife and kids to Florida during the state stay-at-home orders.
Pritzker is the latest Democrat leader to get caught breaking the very rules he set for the people of his state.
When confronted on his family's Florida trip Pritzker told the reporter, "In politics it used to be we kept our families out of it. Yeah, my official duties have nothing to do with my family. So, I'm just not going to answer that question."
By Matt Travis – 4/30/2020
Yesterday,

Mayor Bill de Blasio

tweeted out a warning to the "Jewish community" just days after celebrating

Muslims

by offering Halal meals.
De Blasio's tweet read,
Interesting imagery of a certain infamous leader pops into mind when reading this tweet. (And Twitter followers were quick to point out that imagery, mocking him with memes and such.)
More importantly, this isn't the first time he's openly targeted a particular group of religious people during this pandemic.
De Blasio was on camera just a couple weeks ago saying that he would shut down churches permanently, if they didn't comply with his draconian orders.
He said,
A small number of religious communities, specific churches, specific synagogues are unfortunately not paying attention to this guidance [to close] even though it's been so widespread…. If you go to your synagogue, if you go to your church and attempt to hold services after having been told so often not to, our enforcement agents will have no choice but to shut down those services….

The NYPD, Fire Department, Buildings Department, and everyone has been instructed that if they see worship services going on…they'll inform them they need to stop the services and disperse. If that does not happen, they will take additional action up to the point of fines and potentially closing the building permanently.
It's clear there is a bias here.
De Blasio celebrates those Muslims who are being good little boys and obeying daddy government. The focus is on how they are doing great and are just a wonderful group of people.
Out of the same mouth, De Blasio deals with Christians and Jews by threatening them for not doing exactly what he demands.
Maybe Muslims are just that much better at following the rules. That is possible, I guess.
But considering the regularity with which Democrats have shown bias in favor of Muslims over the years, that's not likely the case. It's far more probable that this is just more of the same intentional bullying of the "religious right" for political purposes.
Bill de Blasio is doing exactly what the Left constantly claims to be a mortal sin. He is discriminating against certain groups and giving a pass or privileges to others.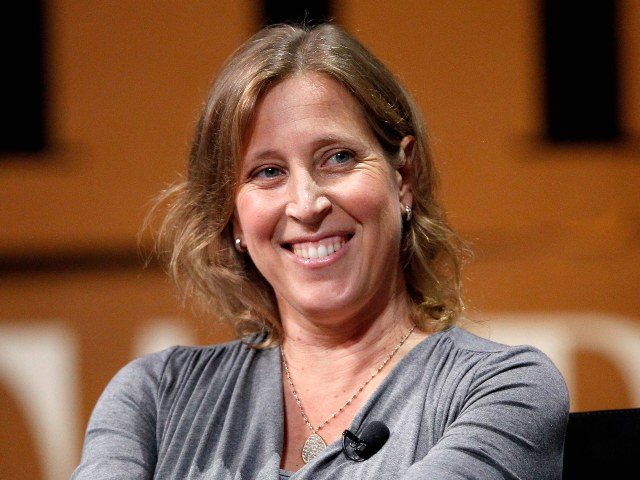 By Allum Bokhari – 4/29/2020
YouTube

has released a statement on its decision to censor a video of two doctors in

Bakersfield, California

, making the case for an end to

Chinese virus lockdowns

.
In a statement provided to 23ABC, the local Bakersfield news station that uploaded censored video, the Google-owned platform said:
We quickly remove flagged content that violate our Community Guidelines, including content that explicitly disputes the efficacy of local healthy authority recommended guidance on social distancing that may lead others to act against that guidance.

However, content that provides sufficient educational, documentary, scientific or artistic (EDSA) context is allowed — for example, news coverage of this interview with additional context. From the very beginning of the pandemic, we've had clear policies against COVID-19 misinformation and are committed to continue providing timely and helpful information at this critical time.
YouTube has used the pandemic to increase its censorship and control over the flow of news. It recently introduced "fact check" labels next to videos, and its CEO has warned that any information that contradicts World Health Organization guidelines will be removed from the platform. Over the weekend, the platform took down a video explaining UV light treatment from a life sciences company that has partnered with Cedars-Sinai hospital in L.A.
The video of the Bakersfield doctors' press conference can still be found on other video-hosting platforms, and the first part remains hosted on other YouTube channels.
Arguing that the Chinese virus has proven less deadly than previously believed, the doctors argued for a speedy reopening of the country.
"We have 39.5 million people, if we just take a basic calculation and extrapolate that out, that equates to about 4.7 million cases throughout the state of California," said Dr. Erickson. "Which means this thing is widespread, that's the good news. We've seen 1,227 deaths in the state of California with a possible incidents or prevalence of 4.7 million. That means you have a 0.03 chance of dying from COVID-19 in the state of California."
The fight against tyranny is intensifying quickly.
By Shane Trejo
Anti-quarantine protesters in

Michigan

are claiming that they were accosted by security personnel while protesting inside the Capitol against the shutdown that is crippling the state economy.
Governor Gretchen Whitmer has been the target of high-profile protests in recent weeks due to her restrictions on Michigan citizens. Her goons have hassled Michigan residents for boating, cited people for gathering outdoors in private backyards, and put thousands of small businesses out of commission. This caused protesters to gather outside of her taxpayer-funded mansion last week, and commence the historic "Operation Gridlock" display that has since gone viral and spread throughout the country.
Graphic videos have been posted on social media of protesters being physically removed from the Capitol premises. One protester, Michigan United for Liberty organizer Wendy Darling, received particularly harsh treatment. During one stretch of the video, she can be seen having a panic attack. She reported suffering serious injuries and needing to be hospitalized because of how she was treated by security personnel in the Capitol.
Trending: Michigan Doctor Charged with Felonies for Treating Coronavirus Patients with Vitamin C
"I went above and beyond to get extra press credentials today and then they wouldn't let us in and wouldn't let the Capitol Police come in and took upon theirself to assault and battery me," Darling said in a video address to her supporters describing the abusive treatment she received while awaiting her X-rays in a local hospital.
"The numbness from the panic attack is wearing off. In a lot of pain. Whole right side of body, head, neck, back, my right wrist is the worst from the Friction burns," Darling wrote about her incident in the Michigan United for Liberty group on Facebook.
She added: "Completely unnecessary. Illegal for so many reasons."
Law enforcement is aware of the matter and are conducting an investigation into the case of blatant thuggery against these individuals who were exercising their 1st Amendment rights.
"One of the protesters — one of the citizens — that was removed from the House gallery was complaining of unspecified injuries. At her request, she was transported from the Capitol Building down to Sparrow Hospital. I have one of my detectives, sergeants, down at the hospital now that is interviewing her, taking her statement as to what happened and her account of what transpired. If she has any injuries, they will be documented and photographed and they will be included in our report that is sent to the prosecutor's office," said Michigan State Police 1st Lt. Darrin Green.
Darling is already one of the many individuals working on various lawsuits against the state over the governor's unconstitutional edicts. Because of her mistreatment in the Capitol, Darling may be working on another lawsuit to redress the cruel and unusual punishment inflicted upon her earlier today in the future as well.
By Robert Kraychik – 4/29/2020
Mayor Bill de Blasio

promised to arrest Jewish mourners not adhering to social distancing decrees following Tuesday's funeral for Rabbi Chaim Mertz in

New York City

.
De Blasio took to Twitter with his threat of a "zero tolerance" approach against violations of the city's social distancing directives, ostensibly as responsive measures to the coronavirus outbreak.
"Something absolutely unacceptable happened in Williamsburg tonite: a large funeral gathering in the middle of this pandemic. When I heard, I went there myself to ensure the crowd was dispersed. And what I saw WILL NOT be tolerated so long as we are fighting the Coronavirus," wrote de Blasio.
De Blasio added, "My message to the Jewish community, and all communities, is this simple: the time for warnings has passed. I have instructed the NYPD to proceed immediately to summons or even arrest those who gather in large groups. This is about stopping this disease and saving lives. Period."
The Yeshiva World reported that de Blasio went to the funeral with New York City Police Department officers to break up the crowd of hundreds that turned out for Mertz's funeral.
Freddi Goldstein, de Blasio's press secretary, derided the funeral procession as "absolutely unacceptable."
De Blasio's comments came on the same day as an air show put on by the Blue Angels and Thunderbirds in tribute to medical professionals dealing with the coronavirus outbreak.
The New York Post reported:
The New York Metro area blew off social distancing Tuesday, with hundreds packed shoulder-to-shoulder to catch a glimpse of the Blue Angels and Thunderbirds as they roared overhead in a tribute to coronavirus frontline workers.

Photos from throughout the region show large crowds jammed together in waterfront parks and venues in New York and New Jersey, looking skyward for a glance at the famous jets.

There was little local officials could do to stop them.
De Blasio did not threaten the gathering onlookers of the air show with arrest.