Trump Derangement syndrome on full display
Steve Watson – OCTOBER 9, 2019
After months and months of criticizing US involvement in 'forever wars',

Rep. Alexandria Ocasio-Cortez

has had a sudden change of mind, tweeting Tuesday that pulling US troops out of Syria could have 'catastrophic  consequences'.
Of course, her only reason for adopting this position now is that she will oppose literally anything President Trump does.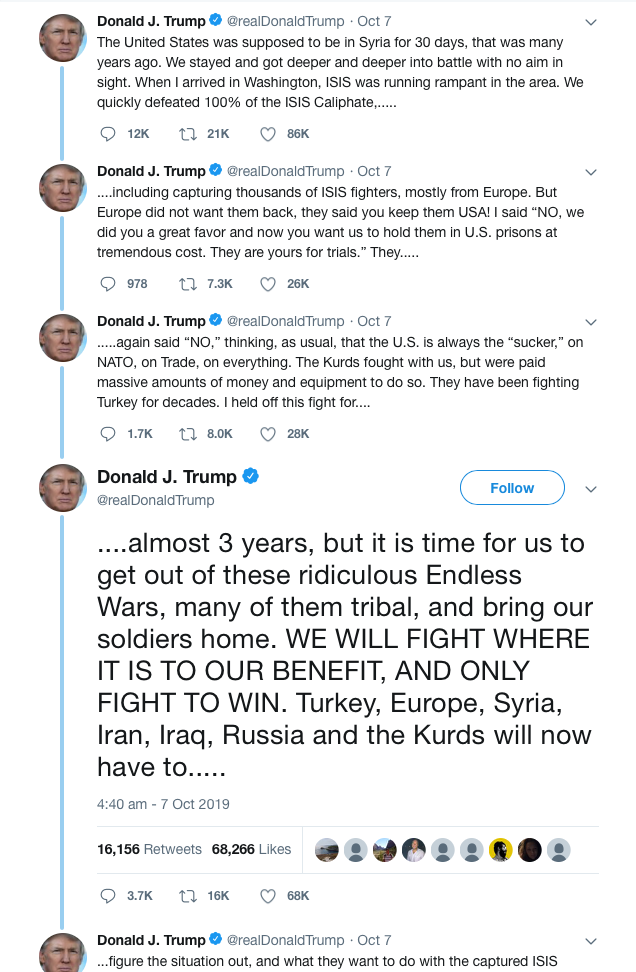 Last year AOC ran for Congress on a promise of working to remove troops from  Syria and elsewhere:
"Alexandria believes that we must end the "forever war" by bringing our troops home, and ending the air strikes that perpetuate the cycle of terrorism throughout the world," her 2018 campaign website noted.
She has repeatedly criticized 'endless war':
But now suddenly, AOC is OK with US troops staying in Syria, because… ORANGE MAN BAD.
The response was swift: