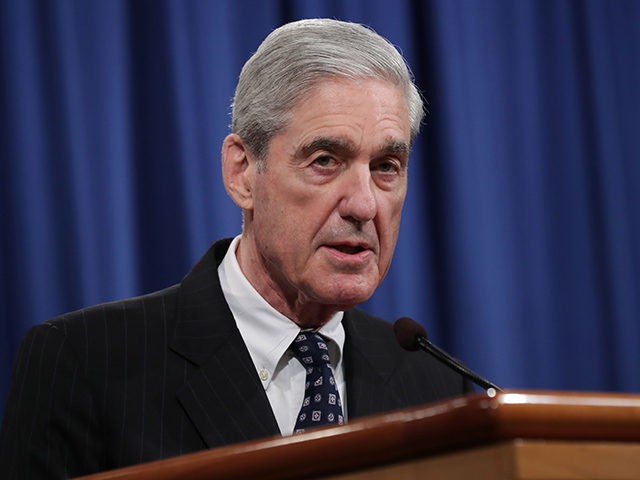 By Joshua Caplan
Former special counsel

Robert Mueller

on Wednesday is testifying before Congressional lawmakers regarding his investigation into now-debunked criminal conspiracy between the 2016 Trump campaign and Russia. Mueller will testify publicly at 8:30 a.m. EST before the House Judiciary Committee and at noon EST before the House Intelligence Committee.
Mueller has said that he will not stray beyond what's already been revealed in his 448-page  report. The Justice Department has instructed Mueller to stay strictly within those parameters, giving him a formal directive to point to if he faces questions he does not want to answer.
On Tuesday, Democrats on the House judiciary and intelligence panels granted his request to have his top aide in the investigation, Aaron Zebley, sit at the table with him. Zebley is not expected to be sworn in for questioning by the judiciary panel.
President Trump slammed the hearings ahead of Mueller's testimony, writing on social media that "Democrats and others" are attempting to fabricate a crime and blame it on "a very innocent President."
"Why didn't Robert Mueller investigate the investigators?" the president tweeted.
Wednesday's first hearing before the House Judiciary Committee will focus on whether the president illegally obstructed justice by attempting to seize control of Mueller's investigation. Attorney General William Barr and Deputy Attorney and General Rod Rosenstein, citing the special counsel's findings, ruled the president did not commit obstruction of justice during the two-year-long investigation that cost taxpayers over $25 million.
The afternoon hearing before the House intelligence committee will dive into purported ties between the Trump campaign and the Kremlin.
Many House Democrats hope Mueller's testimony will re-energize efforts to impeach the president, though some political observers believe that is unlikely to occur. Today's hearings come one week after the House voted 332-95 to table a resolution calling for impeachment brought by Rep. Al Green. (D-TX).
**Follow all of the events on the Breitbart News Live Wire below. All times in eastern.**
11:24 AM — Drudge Report founder Matt Drudge tweets:
11:23 AM — Exchange between Rep. Lou Correa (D-CA) and Robert Mueller regarding former NSA advisor Michael Flynn:
11:20 AM — Rep. Val Demings (D-FL) to Robert Mueller: "Did other witnesses lie to you?"
Robert Mueller replies: "I think there are probably a spectrum of witnesses in terms of those who are not telling the full truth or those who are outright liars."
11:19 AM — Rep. Guy Reschenthaler R-PA rips Robert Mueller:
11:13 AM —
11:11 AM — 2020 White House hopeful and South Bend, Indiana Mayor Pete Buttigieg comments on Mueller's testimony:
11:08 AM —  Rep. Debbie Lesko (R-AZ) asks Robert Mueller: "Were you ever fired as special counsel?" 
Robert Mueller replies "No" and later says he was allowed to complete his probe unencumbered.
11:00 AM — Rep. Jamie Raskin (D-MD) asks Robert Mueller: "You found evidence that the president engaged in efforts to encourage witnesses not to cooperate with the investigation." 
Robert Mueller replies: "That's correct."
10:59 AM —
10:54 AM — Rep. Tom McClintock (D-CA) says Robert Mueller dropped a  "paper sack" on "fire" at Congress's doorstep with his report.
Robert Mueller replies: "I don't think you'll review a report that is as thorough, as fair, as consistent."
10:52 AM — Fail by Rep. Ted Lieu (D-CA):
10:19 AM —
9:18 AM — More between Robert Mueller and Rep. Sheila Jackson Lee (D-TX).