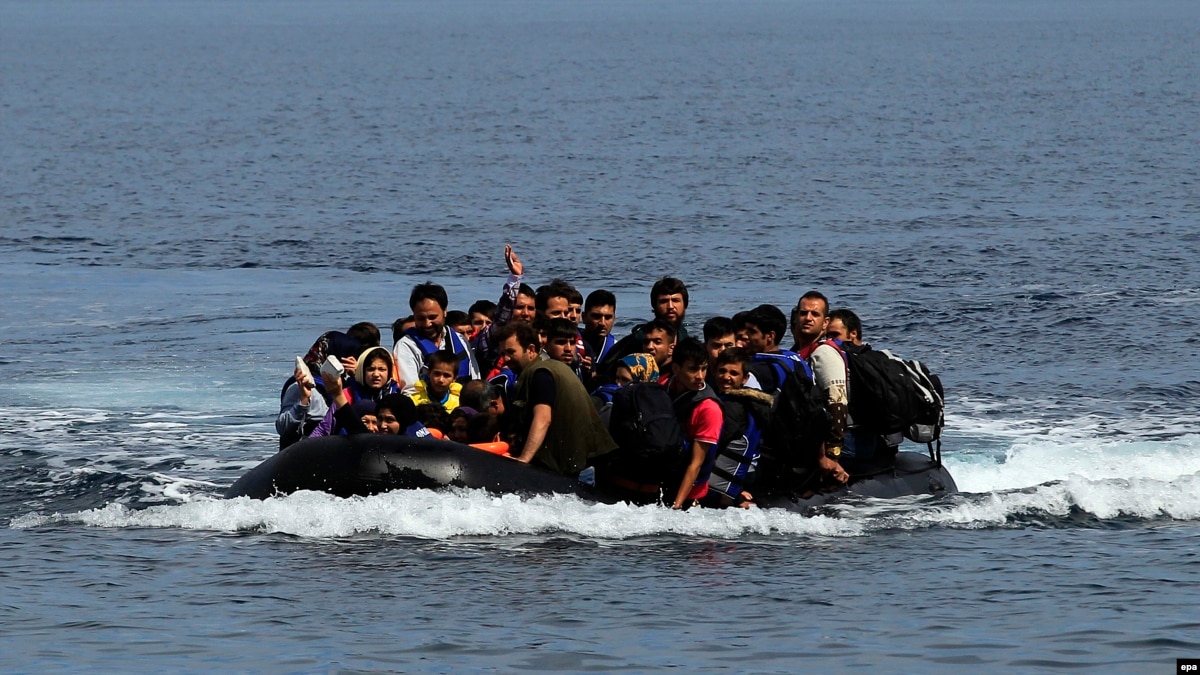 By Dan Lyman
Four boats bearing dozens of migrants were intercepted crossing the

English Channel

on Sunday, according to reports.
A total of 39 migrants, all identifying themselves as Iranian nationals, were apprehended by authorities with U.K. Border Force and Kent Police.
"The first boat, which was stopped by the Border Force at 4.40am, contained nine people with the second incident happening at 6am – with five more people being detained in a rigid hulled inflatable boat (Rhib)," the Evening Standard reports.
Another two vessels carrying 11 and 14 migrants, respectively, were located and stopped at 7 am and 7:30 am.
"Border Force dealt with four incidents on November 17 after being alerted to small boats travelling across the Channel towards the U.K.," a government spokeswoman said in a statement.
"The people from all boats were taken to Dover where they were medically assessed before being interviewed by immigration officials."
The number of migrants crossing the English Channel has been steadily rising, with over 1,500 successfully completing the journey so far in 2019, a 500% increase from 2018.
In September, U.K. authorities intercepted 86 migrants illegally crossing the English Channel during a record-setting day.
British authorities revealed that migrants have become so emboldened by the lack of disciplinary action being taken against illegal crossers, some are simply calling police from their boats to arrange pick-up.
"Illegal migrants are ringing police to collect them from boats in the Channel because they are so sure of avoiding being returned to their countries, MPs have been told," the London Times reported in February.